Are you looking for a natural way to improve all aspects of life, your body, your mind, maybe even your intimate side in the bedroom? Maca root is a Peruvian superfood that grows in the Andes Mountains and has been used for thousands of years to enhance stamina, energy, and promote healthier physical & mental health.
There are a high concentration unique protein and nutrients to Maca called macaenes and macamides that add to the magical medicinal properties of this high-altitude root. Maca is also an "adaptogen," or rare form of plant that is thought to raise overall life force and energy.
Based on the color, the varieties of maca root red, black, or yellow maca, each type has specific healing properties. The root is most commonly sold in the form of powder, which can be added to drinks, cereals, baked goods and other foods. But new options are coming out as well. The 3 most popular varieties of maca root are black, yellow and red.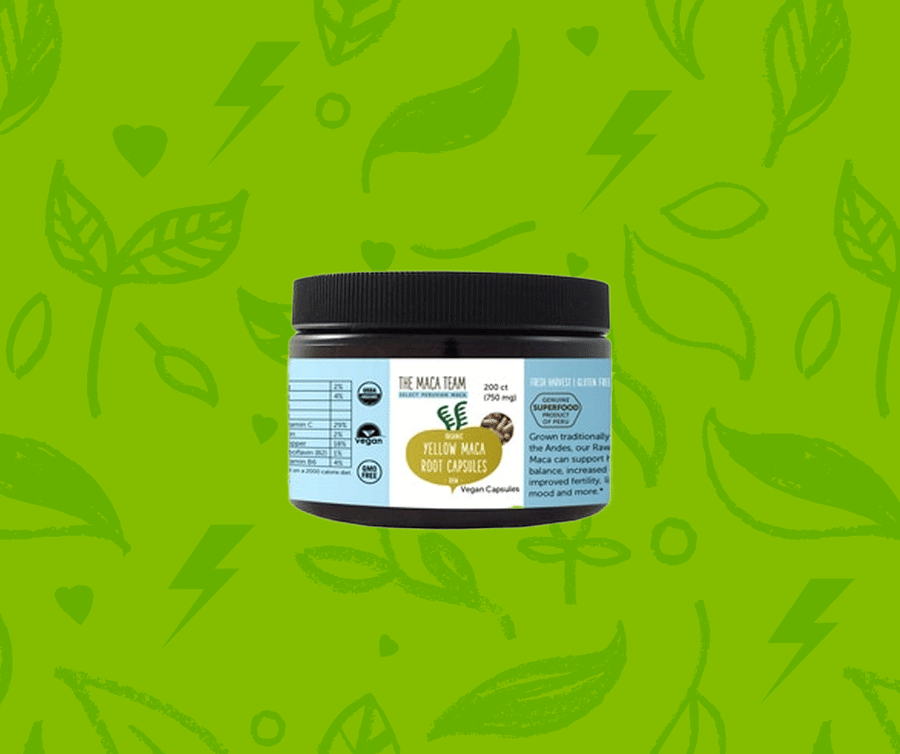 What Type of Maca Is Best For Me?
While there are multiple health benefits to maca powder, they do vary greatly according to color. This amazing superfood is known for its ability to boost stamina, reduce stress, improve fertility & libido, fight depression, and increase energy levels, and more!
Some are more geared toward woman's needs, what other options enhance more benefits for men. Here's a quick breakdown of the wonderful healing effects each one of these types of maca powder has, and which one may work best for your needs!
Red Maca consists of about 25% of the harvest, the somewhat malty caramel tasting red maca provides the most antioxidants out of the three varieties. Studies have also shown it to be effective against prostate cancer and bone density loss.
Both red and black varieties have shown a positive effect on bone density, but the red variety was more beneficial. Research showed that red powder does not have a significant effect on the increase in the sperm volume in men, while yellow and black types have more impact on this effect.
It's been discovered that out of the three varieties, this type contains the highest amount of amino acids, which are known as protein building blocks. Red maca is also claimed to increase anti-tumoral activity and contains a slightly higher level of phytonutrients including alkaloids, tannins, saponis and steroids.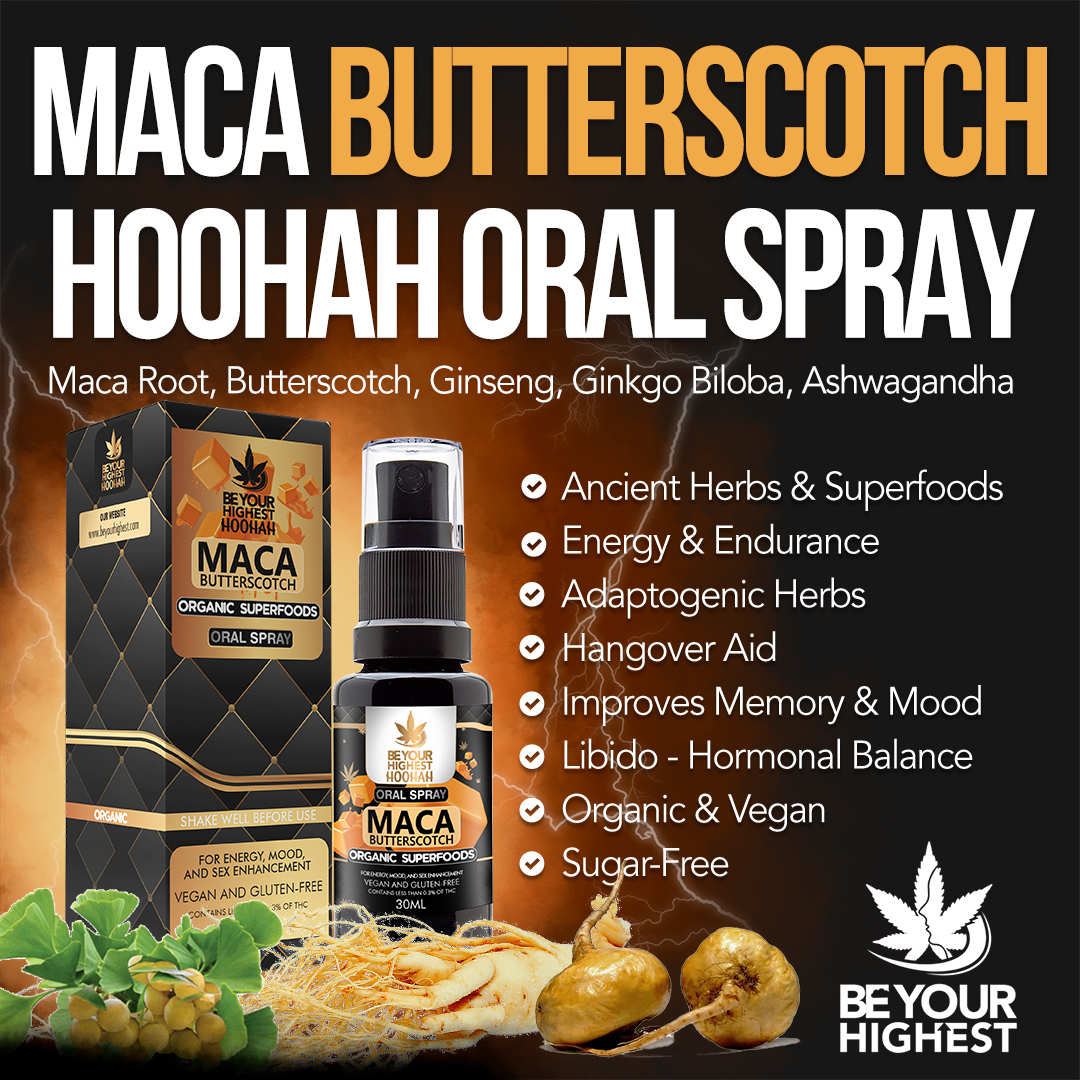 Red Maca Root is most beneficial when it comes to:
Relieving Depression Symptoms

Supporting Antioxidant Activity

Increasing Stamina

Increasing Libido

Building Muscles and Bone Strength

Improving Prostate Health

Relieving Menopause Symptoms
Considered the rarest type of the Peruvian root, black maca provides the most antioxidants out of the three varieties. The nutty taste of the black maca variety has been compared to that of roasted soya beans.
"Men's Maca" or black maca is a particularly potent variety when it comes to increasing sperm count and sperm mobility in men. For this reason, it can be beneficial for couples who are trying to conceive, as it increases libido for men and women as well!
In comparison, yellow maca has shown a moderate effect on sperm count and sex drive, and red maca was helpful with improving women's fertility levels.
Besides being a super booster in libido, Black Maca Root is also known to:
Boost Your Memory & Focus

Strengthen Your Immune System

Enhance Mood & Ease Depression

Increase Stamina & Metabolism

Build Muscles & Strength

Improve Bone Density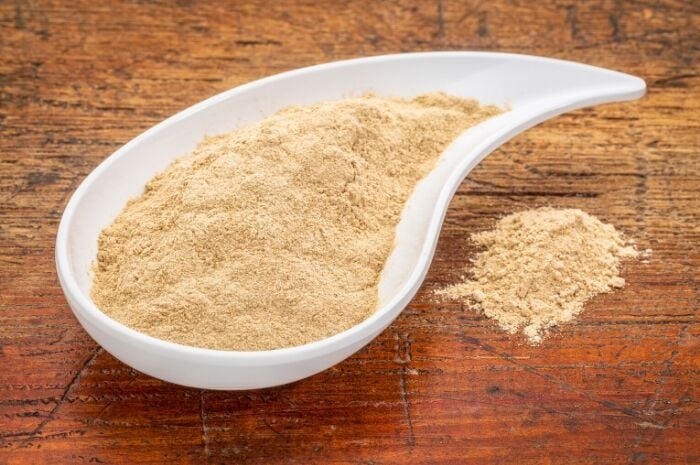 The yellow maca root is the most common type, and has a more tangy taste. The powder made from it has a light brown color like the others that only varies slightly. This variety is the most neutral in effects and mild in flavor, while also being the least expensive option, making it a popular choice if you are just trying maca for the first time!
The yellow maca plant contains mood-boosting flavonoids with the ability to decrease anxiety and depression in both men and women, and also balance hormones. It enhances overall vitality and mood as well.
Yellow maca contains nearly all essential amino acids and free fatty acids, along with significant levels of vitamins A, B1, B2, B3, and C, minerals iron, magnesium, zinc and calcium!
Yellow Maca Root is most beneficial for it's abilities to:
Support Overall Vitality & Wellness

Balancing Hormones

Decreasing Stress Level

Enhancing Mood

Increasing Focus & Mental Clarity

Improving Skin Health
Still Not Sure Which Color of Maca is Best For You?
If you want to reap the benefits of all 3 there is also a tri-color blend if you can't make up your mind on which one to try first! And if the flavor of Maca powder just doesn't sound like your cup of tea, capsules and liquid droppers are also available options to still gain the health benefits.
Gelatinized is also an option for those with more sensitive stomachs as well.

Where Do I Find Quality Maca Products I Can Trust?

We all want to know that when we put food into our bodies, it's been made by someone who cares with quality products. Supplements and vitamins should be no different! For Premium Organic - Fair Trade - GMO Free - Maca Powder at Great Prices we recommend The Maca Team!
ALL of their products are grown in a remote, pristine part of the Peruvian Andes and are cultivated with respect for the land and purchased at fair trade prices.
The Maca Team are real maca experts who care in a small enough business to keep their products up to family standards. The maca root is never brought above 100F/40C to ensure ALL RAW nutrients are kept in tact!
There's really no excuses not to try maca, if you are a man or woman looking for specific benefits, or just want to know about the healing properties in general. Please remember to comment or post any health questions, or contact us directly!