Today, I can look into the mirror with confidence and without the fixation of vanity. I see a woman who has overcome internal and external adhesion scarring caused by childhood physical abuse, bullying, psychological trauma and sexual molestation by my government-employed registered sex offender stepfather. I've survived over 16 multifaceted surgeries involving the repair of various facial deformities I was born with, and for the longest time, I believed I had a face even my own mother couldn't love.
For 31 years I damaged my body taking over 14 prescription drugs, primarily because the doctors said I needed them. I self-sabotaged often, and I did more than my share of self-hate talk. I made a few attempts to end it all, but all the while I kept seeing the same clouded purpose I couldn't make clear. I was living in a state of denial as a chemically-induced robot, raging alcoholic and chronic cigarette smoker despite having severely restricted airways.
I lacked any concept of what health entailed, and I hated myself, but deep down inside I still knew I deserved better. I grew up very angry, guarded, and I formed any identity I could find. I did my best to over-nurture all of my relationships using laborious favors, money and other material items that I thought would secure our future. I became addicted to the idea of obtaining the physical appearance of the beautiful women I spotted in various beauty magazines through means of unnecessary surgeries, some of which led to botched circumstances, including my current need for a second major jaw surgery.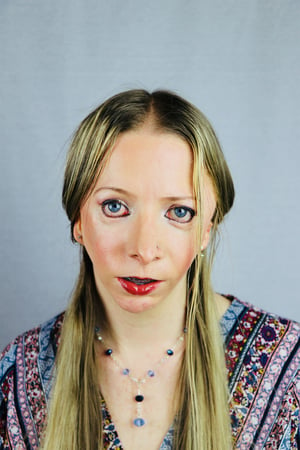 Despite being labeled as a high school and college dropout, I chose to persevere by pushing myself to pursue multiple college degrees in various fields such as law, criminal justice, forensic psychology, and general psychology. The act of learning something new has always stimulated my mind. I am now pursuing a second Masters in Public Health. I've held over 60 jobs, most of which were in discriminating circumstances that I ran from. However, I've never been terminated, and one of the best jobs I've held was at one of the leading, largest law firms in Nevada.

Today, I do not allow my disability to define me. I am proud of who I am and how far I've come. I appreciate every good and bad experience. Not only have I gained profound knowledge and wisdom, but I have come to realize I am worthy.
I didn't endure all these hardships for nothing. Many of us hold onto our emotions like a tight ship. We are hurt, damaged and impervious to pain. Now is the time to allow vulnerability to open your heart so you can find the real you. Like a rock rose, you can thrive through neglect.
While it took many years of falling down and getting back up, I came to the realization that all I ever needed was to take the time to love, nurture and discover myself underneath the appearance of my "face." I needed to be vulnerable and honest with myself before I could be of any value to anyone else.
Once you identify and release what's really holding you back, you can then begin the repair process through means of extensive mirror work and self-realization. It doesn't matter what traumas you've been through, you are valuable and you deserve the very best that life has to offer you. Your story has the immense power to heal another human being. Share it and wear it proudly.
I've been happily married to my husband Thane for over 12 years, and together we found a wealth of health through an organic plant-based vegan, gluten-free lifestyle. My once 30+ medically documented physical and mental illnesses have since dissipated, and my husband even reversed pre-diabetes and obesity. This led to the formation of our successful wellness business Assuaged.
Today I'm grateful for all the blessings, and I welcome challenges. I believe there is always a purposeful silver lining to all life experiences. Find what moves you, head towards that direction and never look back.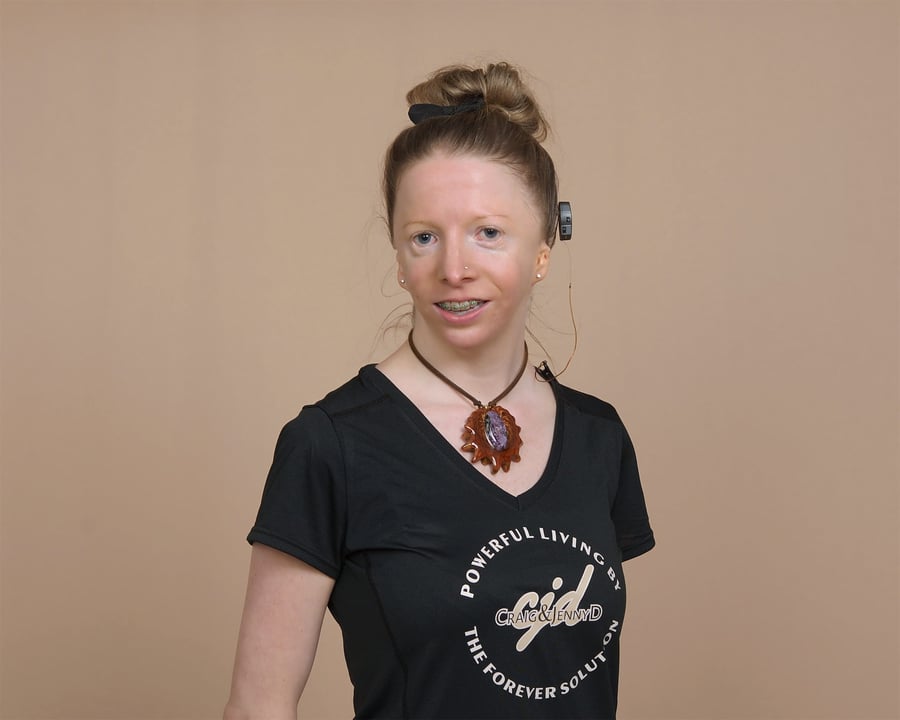 I am strong enough to love myself and to face life's trials and tribulations. Every day I courageously persevere in a state of gratitude.
Originally published on The Mighty and Yahoo!
Image Credits: Cynthia Murphy