Summer invites new refreshing flavors during the warm weather and introducing vegan spring rolls to your palate is a fantastic way to have a healthy and light meal to share. Many of the ingredients for spring rolls consist of natural aromatic herbs and nuts that are an excellent cruelty-free option and a great source of nutrients!
What Cuisine Are Delicious Vegetarian Spring Rolls From?
Spring rolls are savory or sweet rolls that are typically filled with vegetables such as cabbage, lettuce, cucumber, and various other herbs that are wrapped in rice noodle paper. This cuisine can be found all over Asia but is popularized in China and Vietnam, as well as a favorite dish, served globally.


What Are The Nutrients That are Packed in Spring Rolls?
Spring rolls mainly consist of vegetables, making this a super meal that can reduce and prevent the risk of chronic diseases such as cancer, heart disease, and diabetes. In addition, leafy greens have a positive effect on a healthy digestive system.
Excellent gut health can prevent constipation and the high fiber from vegetables allows smooth food processing internally. It promotes weight loss as a consistent intake of non-starchy vegetables and organic herbs keeps our appetite in check.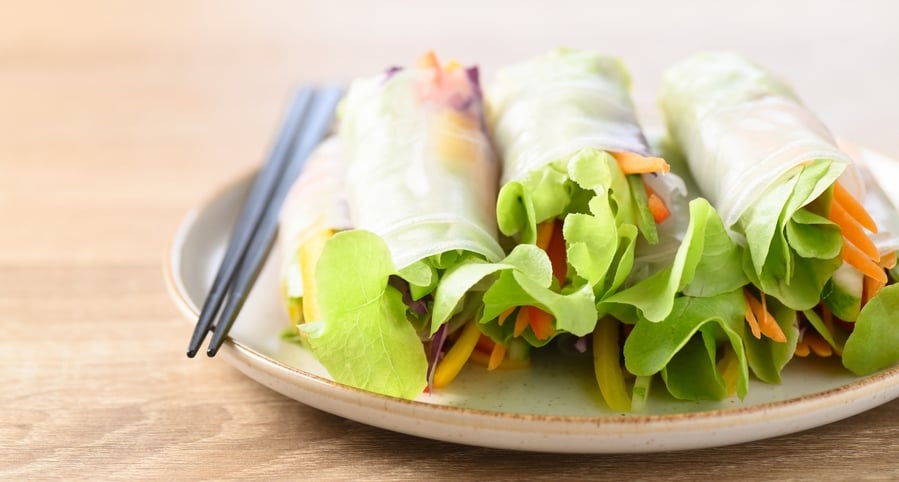 What Are The Benefits of Peanuts?
Almost every delicious spring roll dish has roasted peanuts or a peanut dipping sauce on the side to enjoy. With all the jam-packed nutrients, why do peanuts complete the perfect vegan dish? Peanuts are not only a tasty organic seasoning to add to meals but they also include a variety of health benefits.

Peanuts are a great source of many vitamins and minerals such as Biotin, Folate, Magnesium, and Vitamin E. Peanuts have a high content of unsaturated fats, which promotes lowering cholesterol levels and making them a heart-healthy ingredient. Peanuts are full of protein, meaning more fullness without the calories!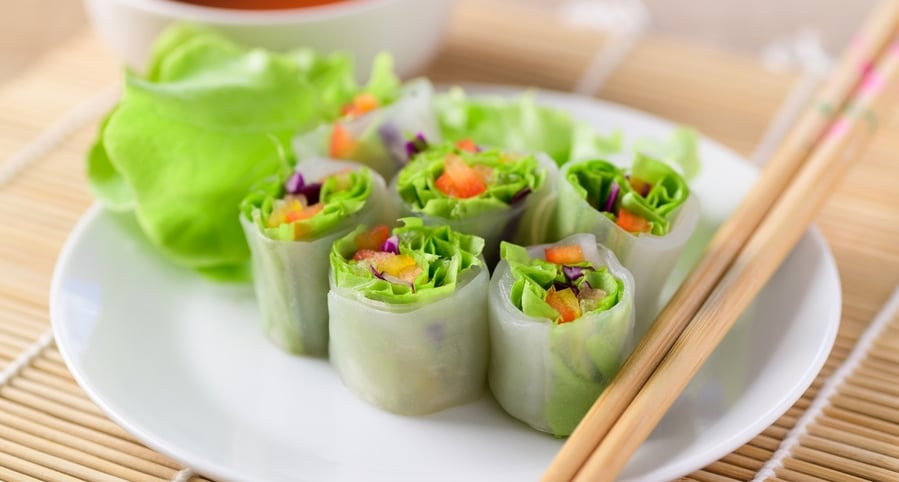 What Are The Steps Needed To Make Delicious Vegetarian Spring Rolls?

Spring rolls are the perfect appetizer or meal to cater to your preferences as various vegetables, sauces, and seasonings can explore your favorite flavors! Common recipes of spring rolls can include ginger, mint, lemongrass, and lime juice as well as fruit for a savory and sweet mix.

There are countless possibilities of the combinations of ingredients that you can include in your spring roll! To start off your culinary creativity, here is a perfect beginner's recipe for fresh vegan spring rolls. If you enjoy this recipe, please share and let us know!
Choosing a healthy plant-based and vegan diet is most beneficial when it comes to: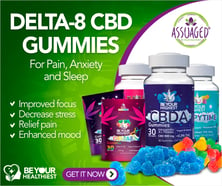 Higher levels of energy;

Improved sleep;

Aids in energy and overall happiness;

Provides a sense of comfort and relief;

Could prevent major diseases such as obesity and diabetes;

Accomplish weight-loss and management; and

Improves mental and cognitive functioning.
There are really no excuses not to try healthier habits in your everyday life. If you are a man or woman looking for specific benefits of adopting healthier habits or just want to know about the general healing properties of herbs. Please remember to comment or post any health questions, or contact us directly!


Also feel free to share any of your favorite recipes to make and share it with the Assuaged community on our ➡️ Share A Recipe ⬅️ page!