Triphala is a well-recognized polyherbal medicine that has been a powerful healing remedy for over 1,000 years. Due to its high efficiency and multiple purported benefits, it has been extensively studied and has become increasingly popular around the world. It is classified as a tridoshic rasayana, meaning that the energetics are appropriate for patients of all doshas and conditions. This is best administered as a herbal mixture composed of three equal parts of native Indian plants (myrobalans), taken without seed. These are Amalaki (Emblica Officinalis), Bibhitaki (Terminalia berillica), and Haritaki (Terminalia chebula).
Amalaki, also known as Indian gooseberry, plays a crucial role in ayurvedic medicine and is one of the oldest palatable fruits known to India. The extract is used to treat symptoms such as constipation or cancer prevention. It comprises of potent plant compounds such as phenols, tannins, phyllembelic acid, rutin, and curcuminoids. Ayurveda is a Sanskrit word meaning the knowledge of life or the science of perfect health and is the traditional system of personalized medicine from India, which emphasizes disease prevention and health promotion. Triphala tastes are sweet, bitter, sour, pungent, and astringent, except salty.
Bibhitaki is used as a treatment for common disorders such as bacterial and viral infections, for it contains tannins, ellagic acid, gallic acid, lignans, and flavones along with many other helpful components.
Haritaki, also known as the "king of medicines," is another main highly esteemed component of Triphala in Ayurvedic Medicine. Haritaki contains phytochemicals such as terpenes, polyphenols, anthocyanins, and flavonoids. Triphala is a multiuse therapeutic formula that contains Vitamin C, flavonoids, polyphenols, tannins, saponins, along with several antioxidants that protect the functions in the body. Its health benefits also promote proper digestion and absorption of food, elimination, and rejuvenation.
In addition to its therapeutic and clinical uses, it is potentially useful in the following applications:
Appetite stimulator

Antibacterial

Reduction of hyperacidity

Anti-stress

Immunomodulating

Antimutagenic

Adaptogen

Hypoglycemic

Antineoplastic

Chemoprotective effects

Radioprotective effects

Prevention of dental caries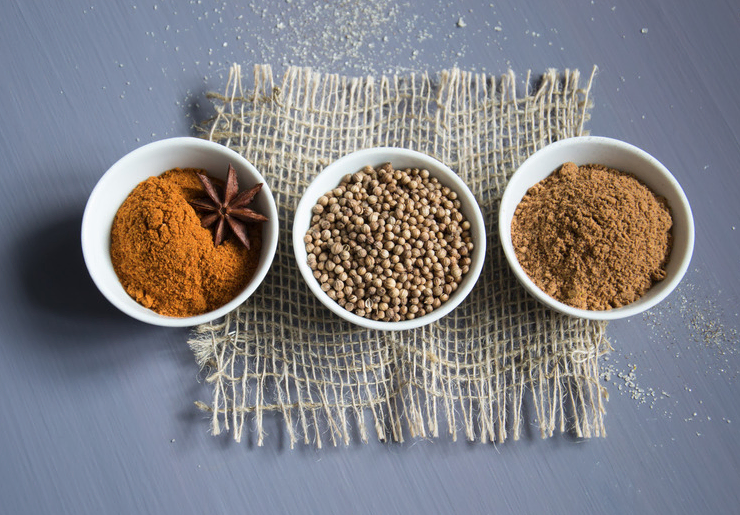 Triphala acts as an excellent antioxidant and anti-inflammatory agent and is recognized to reduce excess fat. A physician named Sushrut also indicated that this medicine is useful for treating ulcers and wounds. Research studies express Triphala may also reduce serum cholesterol levels, improve circulation, relax bile ducts, maintain homeostasis of the endocrine system, and increases the production of red blood cells and hemoglobin. Studies have also shown that supplementing with antioxidants may have some benefits, including protection against heart disease, improvement of athletic performance, and reduction of inflammation. Many scientific studies have reported evidence-based validation of the traditional use of Triphala. The conclusion made was that it provides therapeutic value for multiple pathologies, and additional government funding and support are needed to validate its therapeutic applications in further and ongoing studies. The funds and support are also required to define the biological mechanisms relevant to this plant-based medicine.
Even though Triphala is widely known as one of the most powerful medicines in the entire world, it can also cause side effects in some people. For example, in high doses, it may cause diarrhea and abdominal pain due to its laxative effects. It is not recommended for pregnant or lactating women and is not safe to administer to children. Other side effects can be bleeding, and bruising caused by the Amalaki (Indian gooseberry) component. Therefore, it should not be consumed by those with bleeding disorders.
Triphala is available in many forms, including pills, powder, or fluid, and can be purchased online or at health food stores. Typically the recommended doses range from 500 mg to one gram per day, but the use of a temporary higher dosage can treat symptoms such as constipation. According to a great physician named Charak, taking Triphala Rasayana (Triphala with honey and ghee) daily, makes it possible for a person to live for one hundred years deprived of old age and diseases. Ghee is a type of clarified butter that can be added to the powder along with warm water for a comforting drink. In conclusion, considering the multiple claimed benefits, Triphala can become a meaningful natural remedy to add to your daily routine.