Essential oil diffusers are excellent tools to get the therapeutic aromas into the air, where their effects can be felt. While some people use essential oils topically, or even internally with proper supervision, inhaling essential oils during aromatherapy treatments is the most popular way to access the powerful health benefits of these oils.
An essential oil diffuser brings that same therapeutic value to your home, and allows you to control what oils are dispersed in the air, for how long, and in what concentration. If you're seeking to take a more natural and active approach to your health, an essential oil diffuser is a proven method with minimal side effects.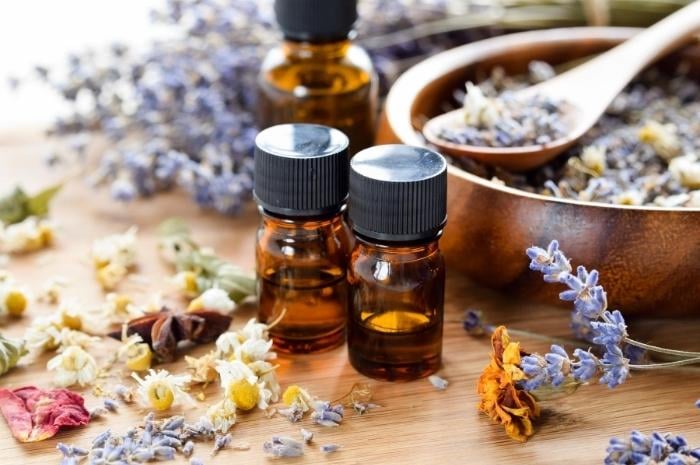 THE TOP 10 REASONS TO USE AN ESSENTIAL OIL DIFFUSER:
Many essential oils can promote neurotransmitter activity in your brain, and stimulate the release of hormones, serotonin and dopamine, leading to restful, uninterrupted sleep. Excellent sleep oils include bergamot, sandalwood and lavender.
Many people diffuse essential oils to reduce anxiety and promote calmness of body and mind, particularly oils like lavender, frankincense, neroli and chamomile.
Many essential oils have antibacterial and antiviral effects, which can help protect your immune system once they are inhaled. Immune-boosting oils include lemon, tea tree, peppermint, clove and camphor.
Some essential oils are known for interacting with the limbic system (the emotional side of our brain) and turning off our desire to eat, which can help with weight loss. Some of the best oils for appetite curbing are grapefruit, lavender, orange, ylang-ylang and patchouli.
Many bugs cannot stand the aroma of diffused essential oils, and it can actually be fatal, making these oils great for preventing mosquitoes, gnats and other pesky bugs from disturbing your space. Insect-repellent oils include peppermint, lavender, cinnamon, geranium and cedarwood.
A room or home that smells musty, stale or smoky can easily be remedied by diffusing orange, grapefruit, bergamot or lemongrass oils.
Airborne bacteria can be very dangerous, but if you diffuse the right oils, you can create an antiviral and antibacterial environment in your home that keeps you and your family health. The best oils for this are tea tree, lemon, cinnamon and oregano.
Inhaling essential oils can improve inflammation in the respiratory tracts, boost immune health, and help eliminate colds and coughs. Excellent oil for respiratory health include lemon, palo santo, lavender, tea tree and eucalyptus.
If you regularly feel fatigued or lacking energy, certain oils, such as grapefruit, cinnamon, lemon and orange are great for giving you a critical boost to energy and mood.
You can improve memory, cognitive function and focus by diffusing oils like rosemary, basil, spearmint, lemongrass and tangerine.
HOW DO I USE ESSENTIAL OILS?
There are hundreds of essential oils that are well known to deliver measurable health results, but some are better than others when it comes to quality. Also, some oils are better for topical applications, or even internal consumption (although directly consuming many essential oils can be toxic, so do not take essential oils internally without the assistance of a professional aromatherapist).
Some oils, on the other hand, are extremely effective when spread through the air via a diffuser, inhaled in small amounts, and then spread throughout your body via the olfactory organs. This can be useful directly from the bottle on hand, or by using a diffuser.
WHY USE AN ESSENTIAL OIL DIFFUSER?
Using an essential oil diffuser allows you to access all the benefits of essential oils, unlike heating oils in candles or wax warmers. In fact, applying heat to essential oils can actually denature many of the most important chemicals and compounds, so you are essentially just diffusing the oils for scent, and not for the more beneficial aspects.
For this reason, you should always use a diffuser that doesn't rely on heat to push out the scent. Heat diffusers often rely on heat and are not as effective as fan diffusers, nebulizing diffusers, evaporative diffusers and ultrasonic diffusers.
HOW TO CLEAN ESSENTIAL OIL DIFFUSER
Clean your device once a week and ONLY use distilled water for oils and cleaning.
Fill device up half-way with distilled water and add 1 tsp of apple cider vinegar.
Turn the diffuser on and run a cleaning cycle.
Drain and rinse using distilled water and a Q tip to lightly clean around the disc area.
Essential oils have endless medicinal properties, and are often combined for even greater effects into synergistic blends! Here are some of the most popular choices:
Bergamot
Antiseptic & Tension relieving
Cardamon
Clears the mind, Antiseptic, Digestive aid
Cinnamon
Pain-relieving, Warming, Antiseptic
Citronella
Uplifting, Antiseptic, Insect repellent
Chamomile, Roman


Antispasmodic Pain relieving, Nerve sedative, Relaxation

Clary Sage


Nourishing to the female endocrine system,Antispasmodic, Tension-relieving
Clove Bud
Clears congestion, Pain-relieving, Disinfecting
Eucalyptus Radiata


Eases colds & congestion, Energizing

Frankincense
Strengthens immunity, Tissue regenerating, Sedative
Ginger
Digestive aid, Infection fighter, Stimulant

Helichrysum


Helps heal bruises & burns, Regenerates skin
Holy Basil


Stimulates circulation, Improves digestion, Loosens mucous

Hyssop




Cold-soothing, Injury-healing, Stomach-settling, Anti-viral

Jasmine


Sweet, Floral, Aphrodisiac
Juniper Berry
Infection fighting, Skin soothing, Detoxifying
Lemon
Stimulates alertness & concentration, Strengthens immune system, Detoxifyin

g

Lemongrass
Strong, Lemony, Herbaceous
Lavender
Calming, Improves Mood,

Antiseptic, Anti-inflammatory

Majoram, Sweet


Relaxes body & mind, Soothes aching muscles, Treats colds & coughs
Myrrh
Respiratory healing, Treats infections, Creates holistic consciousness
Oregeno
Strong oil for respiratory, influenza & skin
Patchouli


Anti-fungal, Anti-inflammatory, Anti-depressant, Anti-septic

Peppermint
Travel sickness, Improves digestion, Antiseptic, Pain-relieving
Pink Grapefruit
Cheering, Energizing, Antimicrobial
Rosemary
Nourishes the skin, Clears the mind, Treats dandruff
Rosewood
Uplifting, Healing Skin care, Headache-relieving
Sandalwood
Cools heat-related imbalance, Soothes emotions, Reconnects to spirituality
Sweet Orange
Uplifts spirits Heals skin, Aids in digestion
Tea Tree
Kills fungi, viruses & bacteria Relieves stress Stimulates immunity
Turmeric
Anti-inflammatory, Antifungal, Digestive aid
Yarrow
Tones skin, Calms nerves, Reduces inflammation
Ylang Ylang
Aphrodisiac, Tension relieving, Uplifting

There are also synergistic blends of essential oils, made to get the most from multiple plants healing properties!
Check out our partner PETA's blog >> Teacher's Guide To Cruelty-Free Essential Oils.


ASSUAGED RECOMMENDATIONS