For millennia, our ancestors have been using bow and arrows since the beginning of man-kind to hunt, use during war, and even as a sport. In many cultures, there are different variants of archery from the style, to how it's used, and what symbolism it holds. In the modern day, we still use them to hunt but also mainly as a sport.
From the strength it requires to pull the string back, to the mental focus of concentrating where you want the arrow to go, there are many fundamentals and even beneficial ones when it comes to the skill and participation in archery.
In recent years, there has also been an increase in popularity among the recreational activity and sport as more people have been introduced to it by the media or exploring the outdoors.[1]
The Rules of Archery
Archery is a sport welcomed to anyone of any age and any skill level. As rules go in the competitive scene, the goal is to aim as close to the middle of the target to accumulate the most points.
Most competitions will require archers to shoot between 50 meters and 300 meters and depending on the game style, it usually consists of a 1vs1, 2vs2, or multiple archers competing in a knockout scenario.[2] However, some rules will vary depending on what style of archers there are as there are many levels such as barebow being just the bow itself, Olympic recurve being a bow with different attachments, and compound bows which are more of a modern style with a levering system. Because of the functionality difference between a recurve bow and a compound bow, distances and rules are varied to shoot at since compounds tend to shoot further.
On the recreational side of the sport, archery becomes more of a laid back and serene activity. Many participants and archers can attend indoor or outdoor shooting ranges where targets are available to shoot at. Most fields will have adjustable ranges to shoot from and different types of targets to shoot at (classic paper target, 3D model targets like animals, etc).
As for safety rules, they are all almost universal when it comes to archery whether it be on the field or at a competition. Whistle commands are a common tool used to tell archers what may be going on. 2 blasts of a whistle means archers can pick up their gear and begin walking to the shooting line. 1 whistle means archers at the shooting line can begin to shoot. 3 whistles means archers can safely walk onto the field to retrieve their arrows. And lastly, 4 or more whistles means to immediately stop shooting and put arrows back into the quiver as something may be obstructing in the field or a safety hazard has occurred.[3] However when no whistles are present, it is an etiquette to pay attention to your surroundings when it is safe to shoot and retrieve.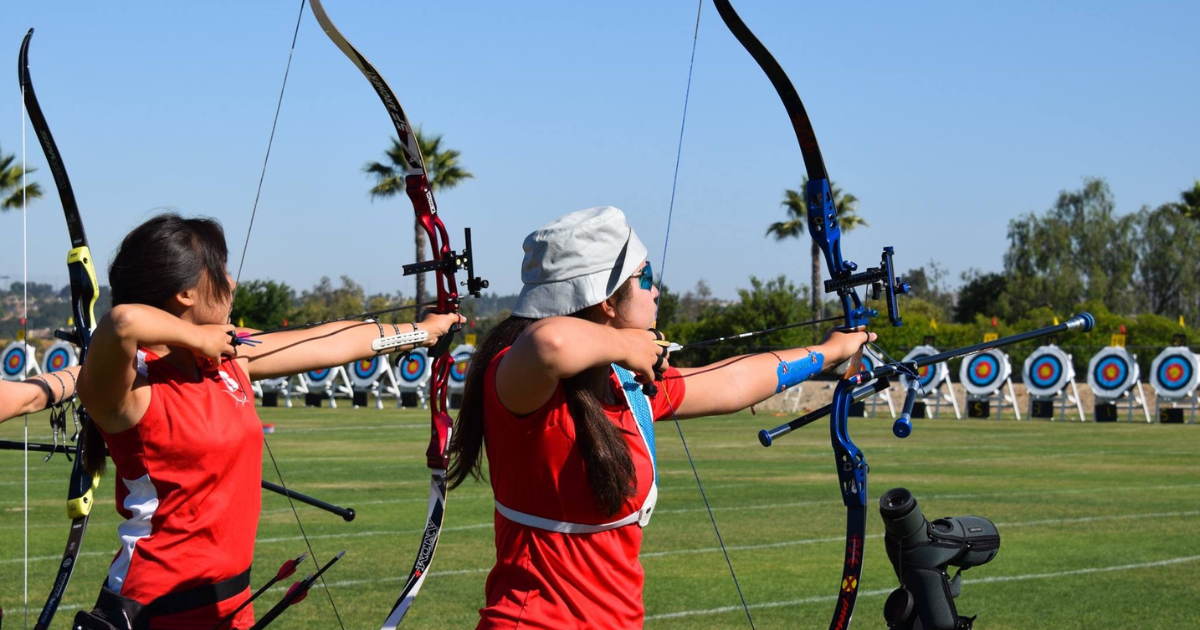 Physical Wellness
Like any other sport, archery involves many physical movements and interactions. Mainly using the upper body strength, there are multiple key factors for an archer to perfect their shots. Before drawing the bow, holding the bow itself can be very intensive on the arms considering how heavy they may be.
When it comes to the bow and arrows, everyone has their own specification of measurements from what their ideal drawback is, the strength they can pull to shoot, and how long their arrows are adjusted to them as each key factor makes a huge difference between poor and accurate shooting. Whether it be competitions or recreational shooting, archery involves continuous repeating of core and upper muscle strength. When drawing to shoot a bow, it works out the chest, hands, arms, and upper back muscles.
Additionally, as a precision sport, this works out both your eye coordination and muscle memory which can be carried into daily life routines.[7] With most pro archers shooting over 500 arrows a day, it can be assumed that with the strenuous activity, the upper body can get quite sore from all the strength it takes to pull back and hold the bow.
Aside from the muscle strength it takes to shoot, archery is also another good way of improving cardiovascular health. As pulling back on the string repeatedly works out the muscles, this also means working out your heart-rate and pushing out healthy blood cells throughout the body.[6] Overall, archery can be a great way of getting some physical activity incorporated as a hobby or routine exercise when going out.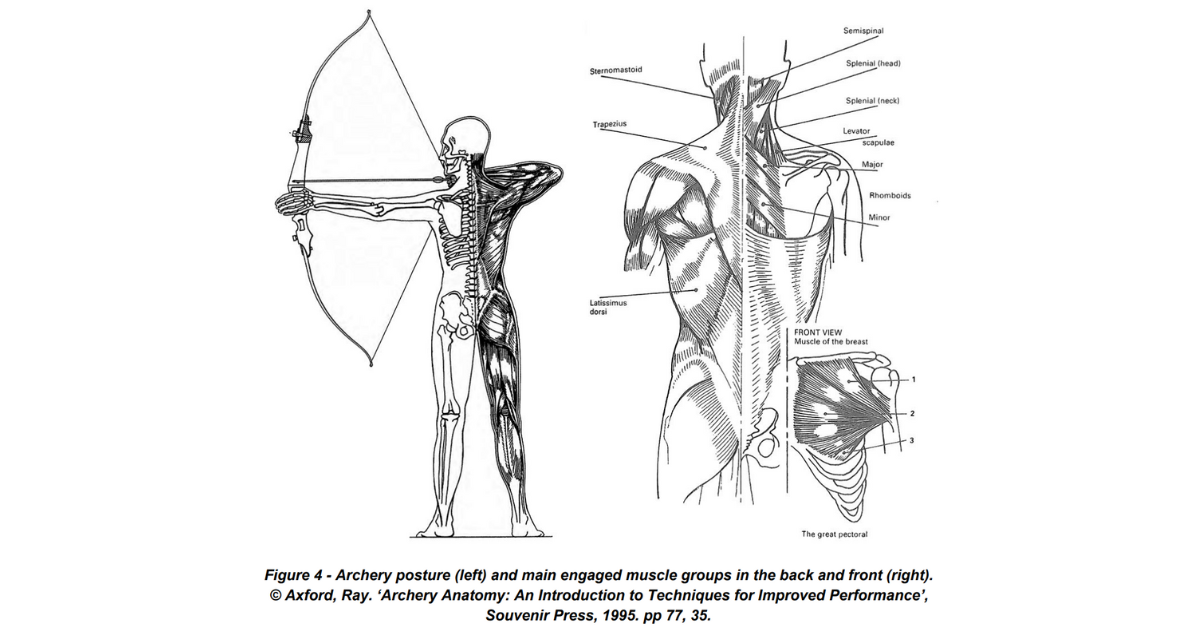 Mental Wellness
Surprisingly, archery is another great way of improving mental wellness among archers and participants. Not only does it take some strength to hold and shoot a bow and arrow, but the mental focus it requires to properly hit the target and bullseye is just as equivalent.
As what most archers do before shooting, preparing yourself mentally is a primary way to get into the zone and focusing on doing your best. Just like any sport or activity that takes some kind of thinking and strategy, it's important to be in a positive state of mind as this helps with concentration. Once on the shooting line, clearing your mind is a good habit when focusing on each step from placing the arrow onto the bow to focusing where you want that arrow to go.[6]
Other factors that contribute to improving mental wellness when participating in archery is feeling more relaxed and less stress. Archery is all about full concentration on breathing and focusing which can allow one to feel relaxed in their state of mind while shooting.[7] Archery can be another way of relieving stress and anxiety as well. With stress being one of the top contributors to high blood pressure, heart diseases, and other chronic health conditions, physical activities can help ease these health issues.
Physical exercises, like archery, is a great representation of active meditation where it can boost your mood and ease anxiety when it's just yourself and your bow.[6]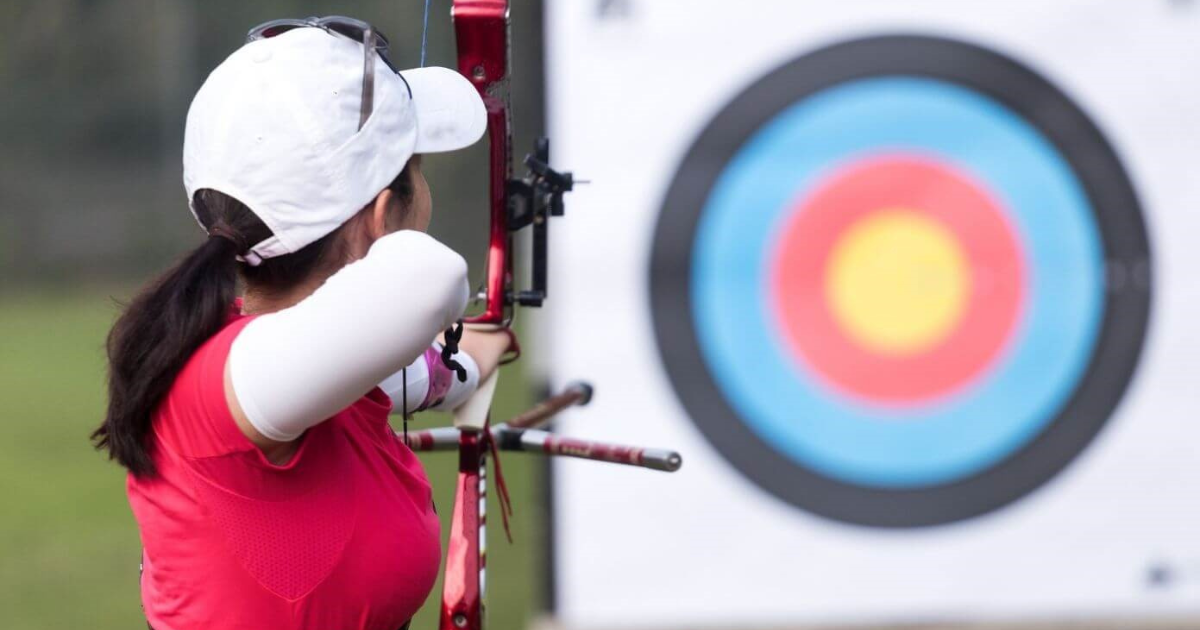 Social Wellness
It is without a doubt that archery can be an activity that promotes social wellness. Just like clubs on college campuses, or attending events filled with people with similar interests, archery clubs and events are excellent ways to make new friends and socialize with those sharing a common interest.
As a more calm and collective sport, archery is filled with plenty of supportive and friendly players willing to shoot alongside each other.[4] In most cases, many participants can find veteran archers willing to show their experience and teach ways to get better at the sport which can make it a lot more fun and enjoyable for everyone involved. With archery being an individual or group sport, it can easily help improve social skills as teams should work together and communicate to be successful, whereas on the individual side, archers can get to know one another while shooting and retrieving.[5]
In the end, the sport is all about being safe and having fun whether it be by yourself or with others.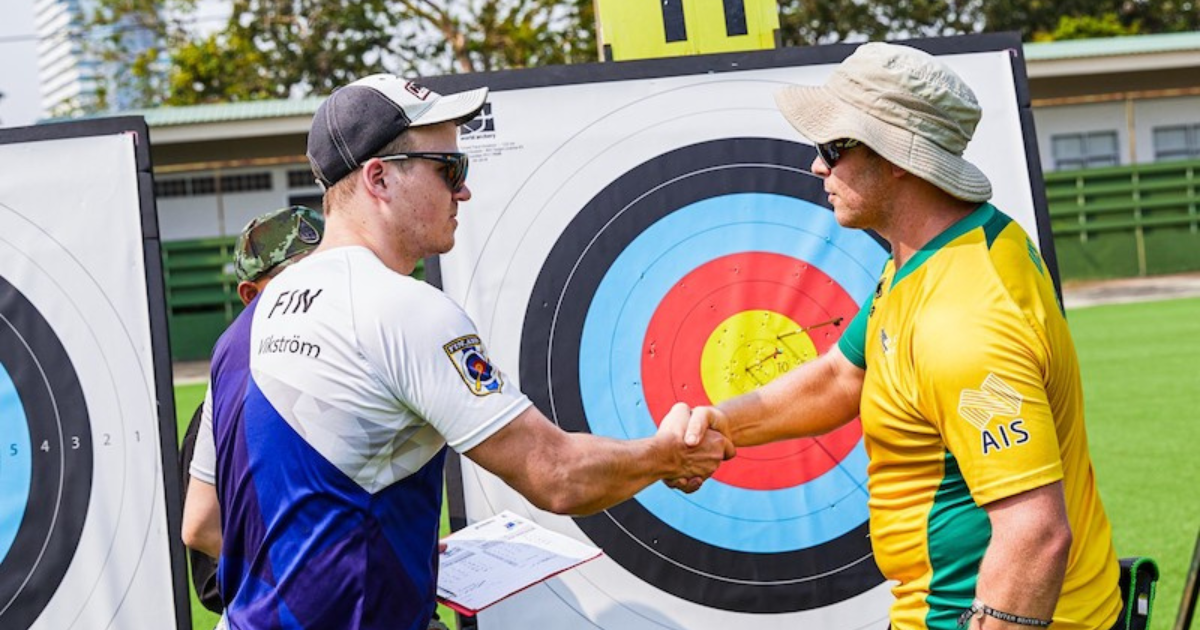 My Experience With Archery
My first experience with archery began just a few years ago right after the COVID-19 pandemic. Before trying the sport, I was always fascinated with archery whether it be through competitions such as the Olympic scene, YouTube videos, movies and games. The bow was something that I felt was like a piece of history because of how long ago it was used and modernized today.
After taking a few classes, joining the archery club at San José State, and eventually getting my own equipment, I can say that archery has by far been one of my most favorite downtime physical activities. Not only have I enjoyed the sport for as long as I always wished to, but I have also made plenty of good friends and peers that have taught me along the way. Though it was a bittersweet experience to enjoy the sport and teach others that have come and go from college, I can still always go back after I graduate myself to continue enjoying the sport with new and old friends.
As what I always tell myself, don't be afraid to try out new things as you might find something new in life that you might enjoy for a lifetime.
(Me on the far right trying out a compound bow)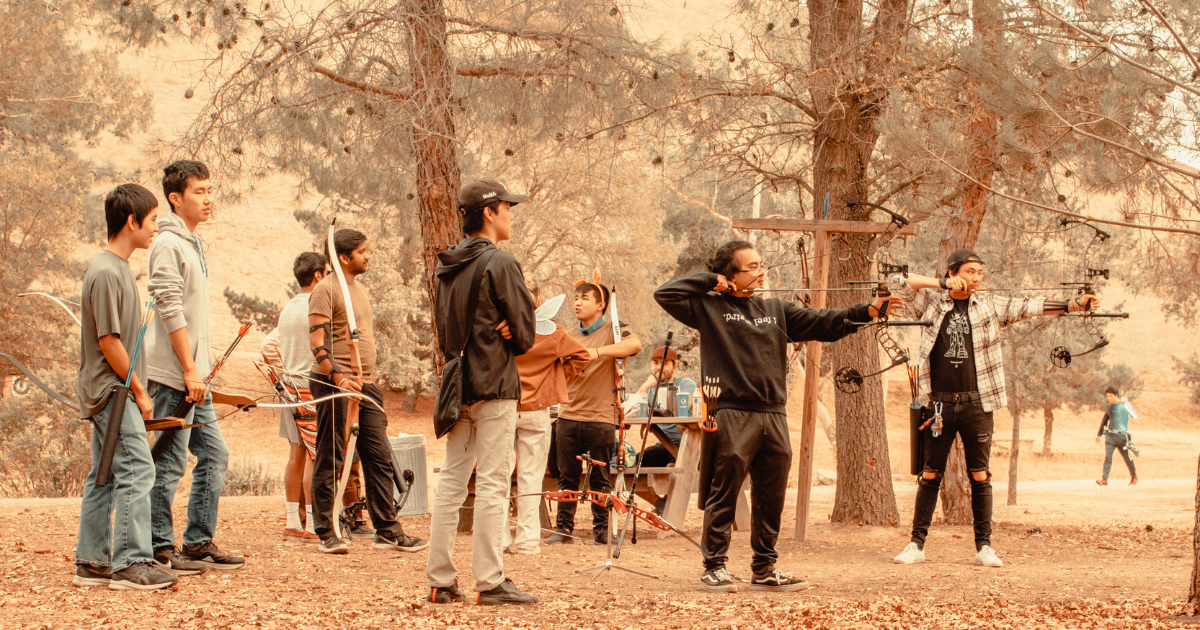 There are plenty of ways to first begin your archery experience such as:
Going to your nearest archery range that offers lessons.

Attending community events that host archery lessons/events.

After having a feel if archery is sport you can do, invest in good equipment.

Research different kinds of bow shooting styles.

Practice shooting at public archery ranges.

Get to meet new and veterans archers.
There are plenty of options for physical activities that better our health when it comes to our everyday life. Sometimes we are so focused on our daily routines that we forget to take care of ourselves. With the vast amount of physical activities there are in the world, why not take the first step to better your health now?
Please remember to comment or post any health questions, or contact us directly!