Dangerous Holiday Traditions

Americans recently celebrated the 4th of July, many of whom went all out to make up for being unable to celebrate last year due to the pandemic. The most common ways people celebrate are by hosting or attending cookouts, setting off or watching a display of fireworks, and by traveling.

Each year, we spend $7.5 billion on this day on food alone, $1.5 billion on fireworks, and more beer is drunken by Americans this day than any other day of the year.[1]


Fireworks have become a staple during many forms of celebration, but have we considered their dangerous effects, not only from pyrotechnic issues but also on the environment?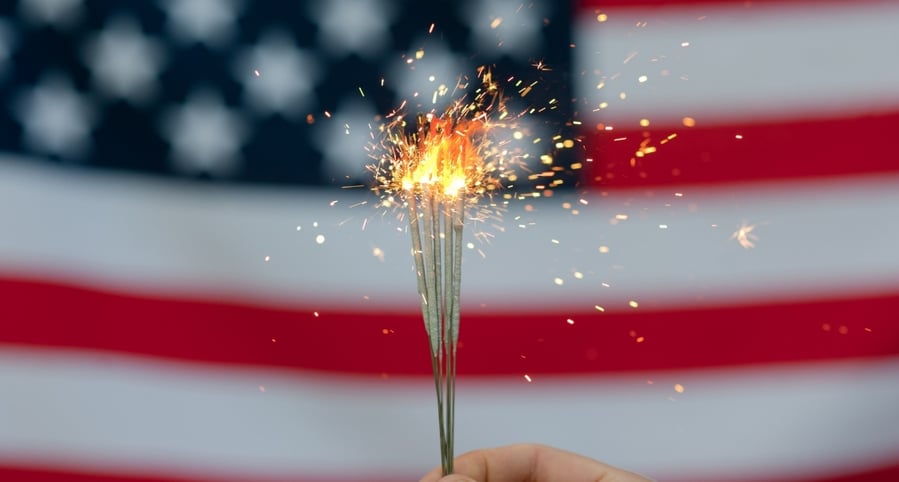 Effects on the Environment

Fireworks are explosives that release harmful chemicals such as fine particulates, toxic aerosols, and heavy metals that end up in our environment, including the air, water, and soil. The chemical reaction required to produce fireworks uses persistent, bioaccumulative, and toxic chemicals that release several of the leading greenhouse gases responsible for climate change, such as carbon dioxide, carbon monoxide, and nitrogen.

These gases accumulate and enter the food chain, local watersheds, and the atmosphere, resulting in short and long-term health effects such as worsened asthma, cardiotoxicity, and certain cancers.[2]


The Air Quality Index (AQI) measures the concentration of airborne pollutants in a given location. Many places saw this number drastically rise on the night of the holiday during and shortly after firework shows.[2] These pollutants can travel over sixty miles from their origin and make their way into water and soil.
As more pollutants from fireworks are added to the environment each year, in addition to other various sources of pollution, we've witnessed the health effects become more notable, and threats related to climate change become more eminent.

In Southern California, for example, the AQI has consistently been higher in many areas, especially at night.[3] Unhealthy AQI levels above 100 are dangerous for people at risk of a health effect.
Included in the AQI is the atmospheric particulate matter, known as PM2.5. This measure of air pollution became up to ten times higher in Los Angeles County after the Fourth of July.

When paired with heat and fire advisories that have also been occurring, these high AQI levels pose significant threats to everyone. The smoke given off from fireworks is comparable to that of wildfires, and both have lasting effects on the environment and respiratory health.
Environmental hazards such as slaughterhouses tend to be close in proximity to low-income areas predominantly composed of Black communities and communities of color. The health effects of fireworks are even more problematic for these communities and other vulnerable people.

Air pollution disproportionately burdens communities of color, a factor of a phenomenon known as environmental racism. [4]
Spiked levels of air pollution resulting from Fourth of July fireworks, which can last several days to weeks, pose a higher risk to vulnerable populations, yet few studies are on this direct link. These communities tend to have fewer regulations and restrictions on potential environmental hazards such as municipal and at-home fireworks.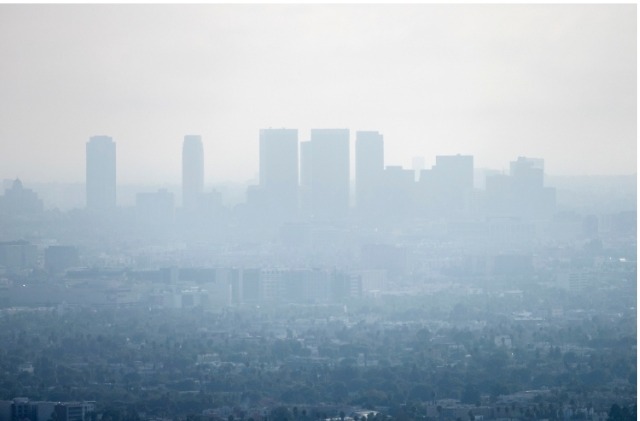 In addition to causing air pollution, fireworks also pose the threat of starting fires. Fire scientists even urged those in the Western U.S. not to participate in setting them off this Fourth of July.

Much of the West is currently especially susceptible to wildfires due to droughts and increasingly dry grasslands and forests. Each year, this day is always when the most wildfires are ignited, with over seven thousand wildfires started in the past two decades. [3]
Most wildfires near homes are caused by people, while lightning causes the ones farther from human development. Last year, the West saw a devastating fire season. This year could be the same or even worse.

Due to these dry conditions, experts have attempted to warn people to skip the fireworks and campfires for everyone's safety and instead participate in smoke-free alternatives such as laser light shows, light projectors, and microwaving s'mores.

While many communities listened to these warnings by banning personal and public fireworks and canceling firework displays, most areas largely disregarded these concerns.

Either people weren't aware or didn't care. Just as scientists predicted, there were consequences. Wildfires and injuries occurred, along with worsened air quality, especially in the West.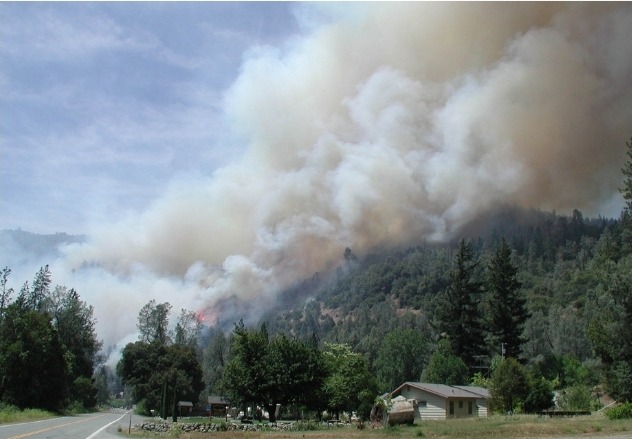 Other Effects on Humans and Animals

Besides causing immense environmental harm through different forms of pollution and wildfires driven by pyrotechnics, we must remember who else is directly harmed by fireworks.

We're often unaware of how many people may be triggered by hearing the booming sounds of fireworks. This includes those with post-traumatic stress disorder (PTSD) either from being a veteran, being in an accident or disaster, or any other reason. [4]
One city's fireworks show in Riverside County in Southern California took place at an arena that happened to be right next to a shelter for unhoused people, many of whom are likely veterans and people with PTSD and other mental health issues.
Cats, dogs, and other companion animals are susceptible to these sounds and are so frightened that it induces anxiety and panic attacks. Wild animals, too, are so disturbed that they abandon their young and often die from panic attacks. Many animals die from the resulting pollution and debris that contaminate their homes.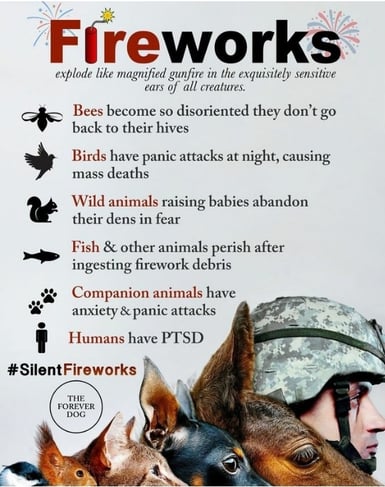 Fireworks are known to be a tradition of celebration for various holidays and events. But with the numerous hazards and harmful effects that result from them, is there a point where we draw the line? We all claim to want to stop climate change, and we have seen that it's no longer an imminent threat as it's already occurring.

While policy change is necessary to mitigate these effects, there also needs to be enough people actively making healthier lifestyle choices for the environment, which undoubtedly includes minimizing firework use.
Choosing a healthy plant-based and vegan diet is most beneficial when it comes to: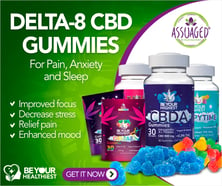 Higher levels of energy;

Improved sleep;

Aids in energy and overall happiness;

Provides a sense of comfort and relief;

Could prevent major diseases such as obesity and diabetes;

Accomplish weight-loss and management; and

Improves mental and cognitive functioning.
There are really no excuses not to try healthier habits in your everyday life. If you are a man or woman looking for specific benefits of adopting healthier habits or just want to know about the general healing properties of herbs. Please remember to comment or post any health questions, or contact us directly!


Also feel free to share any of your favorite recipes to make and share it with the Assuaged community on our ➡️ Share A Recipe ⬅️ page!