Do you ever feel like the holidays are literally killing you?
From the overindulgence of food to the endless list of duties that you feel you will never get finished to keep up with tradition. These duties are the expectations that your neighbors and everyone else in your circle have set for you!
If you have a disability, these responsibilities affect you even more than you would think. Weakened immune systems do not take kindly to any type of bodily stress, especially holiday overindulgence.
Instead of just checking off the boxes this year, what if you could shift the way you look at it and only do the things that have true meaning behind them?
For example, what if instead of shopping for hours to find that special gift for someone, you planned time to go do something together that you will remember and cherish forever?
You don't have to endure stress during the holidays!
We have outlined FOUR very simple steps for you to come out of the holiday performance game with a WIN this year! Ready, Set, GO…
Step 1: Do only the tasks that bring YOU happiness and stop worrying about the expectations of others.
Take a moment to really create awareness of how YOU feel about each of your holiday activities.
Does it cause you large amounts of holiday-related stress?
Do you find joy in the activity of the outcome?
Who are you actually doing it for yourself or someone else?
Is it a competition with others, a societal expectation, or a tradition?
Rank each activity or project from 1 – 10 on the stress level it creates for you and then 1 – 10 on the level of happiness, joy, or fulfillment you get from the outcome.
Now, focus your primary efforts on the activities that have the combination of the lowest stress for highest reward first and foremost, and then if there is additional time, energy, and money, go on to other activities as time permits. This tool can be used all year long, not just at the holidays!
Here are some standard examples of activities that you may want to evaluate: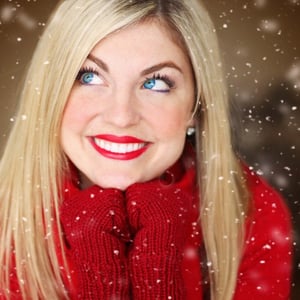 Decorating;

Magazine quality wrapping;

Attending every holiday event in town;

Holiday family pictures;

Baking;

Cooking;

Crafts;

Homemade gifts;

Excessive gift-giving;

Entertaining;

Attending other's parties; and

Seeing certain people.
Step 2: Communicate proper expectations and have conversations around it.
Clear communication with others is one of the biggest challenges facing us in all relationships in our lives. This often leaves us and others feeling misunderstood with feelings that needs are not being met.
Particularly in times of holiday-related stress, we need to clearly communicate our plans to others. Setting a realistic expectation is always better than changing the way you do things, and having it be a surprise to others.
Let your loved ones know why you are changing from the way you have done things in the past and leave the option open that others are more than welcome to take on the responsibility of any tasks if it is important to them.
Also, it's important to teach your children to adopt similar methods. Surprisingly our children can also be affected during the holidays.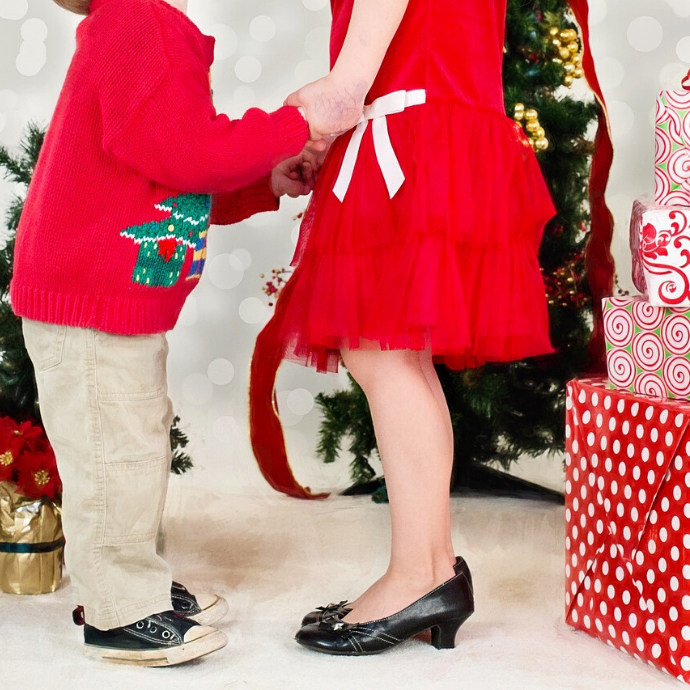 Here are some examples of effective communication formulas:
– "XYZ activity causes me a lot of stress, and I personally feel very little joy from it, so I am choosing not to take on that responsibility any longer. You are more than welcome to do it if it is something that is important to you and brings you joy."
– "I find that doing XYZ activity is causing me a lot of stress with very little joy, and while I am happy to continue to help with this activity, I need to know if you are willing to help me with it?"
You need to get full commitment from those that agree to help or take over a task and then delegate responsibilities. Be sure to keep those boundaries and only do your part that you have agreed to do even if the others fail to complete theirs.
Do not fall into the trap of picking up their slack. This will lead you into a cycle of anger, frustration, and resentment in addition to the holiday-related stress of getting it all done.
When living with our partner or spouse, it is crucial to make decisions as a team. You need to collaborate on how you will go about your routine for the holidays.
If you feel that something is no longer serving you, it is important to have calm and proper communication with your partner about how you feel regarding the activities. Determine what is important to them and if you are willing to continue to participate or not.
Be sure to choose a mutually appropriate time to have this conversation. The minute your partner walks in the door after a stressful day is probably not the best time. Set aside some quiet time to have this discussion.
Step 3: Avoid "Holiday Mode"
Are the holidays an excuse to overindulge?

Do you find yourself using food and alcohol as your escape from stress during the holidays?

Where do you draw the line?
Often times, we see people's holiday overindulgence being fueled by the stress and burnout of the holiday season. Do you find yourself saying, "Finally, I can just sit down and have a drink." or "I deserve another cookie after the day I have had."
It is possible to enjoy and participate in the holiday indulgence in moderation without going into deprivation mode. Here are 8 simple tools you can use:
Be mindful of the fact that the more you engage in holiday overindulgence now because of the stress and overwhelm, the more work you are creating yourself later to undo the damage you have done. Even by implementing small amounts of moderation, you can minimize the damage.

Focus your daily "normal" meals on whole, fresh foods and plant products.

Drink just water throughout the normal part of the day, avoiding all sugary and diet drinks.

Save any desire to engage in holiday overindulgence in for gatherings.

Focus on the foods and drinks you only get once per year when you are at the gatherings. Do you really need to eat from the cheese tray when you can really get the all year round, vs. the glass of eggnog that is only there during the holidays?

Add some vegetables into the foods that you are eating at the gatherings to help fill you up and keep your digestion running smoothly.

Alternate a glass of water with each alcoholic drink.

Bring a dish to every party that you LOVE, and that is healthy, so you know you can have that as your main portion and enjoy small holiday indulgences of the other food.
Step 4: Keep Moving
The worst thing we can do after indulging is to just lay around for the holiday season. Get out and move, one way or another. This action simply keeps your digestion moving, and your heart and lymphatic system going to clear the junk out of your body. It doesn't have to be fancy, take a walk, stretch, do yoga, dance, or whatever you like.
The holidays are meant for enjoyment, love, and expressing joy and gratefulness. Applying these four simple steps is sure to make this holiday season one of the most enjoyable, healthy, rewarding ones that you have ever had!
Happy Holidays with Love
Picture Credits: Pixabay and Ryan McGuire