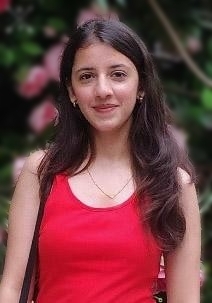 Simran Sabale
Assuaged, Inc.
Public Health Intern
Hello! I'm Simran Sabale, a passionate and dedicated individual pursuing a Master of Public Health with a concentration in Public Health Management at New York University (NYU). |

With a background in dentistry, I earned my dental degree in India, where I developed a strong foundation in healthcare and patient well-being. My journey into public health at NYU has allowed me to expand my knowledge and skills, focusing on the broader aspects of healthcare, epidemiology, and health policy.
I am committed to making a positive impact on public health, using my unique blend of dental expertise and public health knowledge to contribute to the well-being of communities.

My academic pursuits and practical experiences have ignited my passion for improving health outcomes, reducing health disparities, and advancing health equity.
I look forward to continuing my education and professional journey, collaborating with like-minded individuals, and working towards a healthier, more equitable future for all.