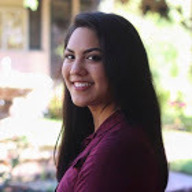 Selena Latzke
Assuaged, Inc.
Public Health Intern
Hi, my name is Selena Latzke! I am from Southern California and currently earning my Master's in Public Health from West Coast University. I decided to study public health because every issue can be connected to veganism, from environmental health to chronic disease prevention.
I am a plant-based/holistic nutritionist; my other hobbies include bike riding, playing guitar, and reading comics. Assuaged combines my two biggest passions, and I am excited to play my part in creating a healthier world.