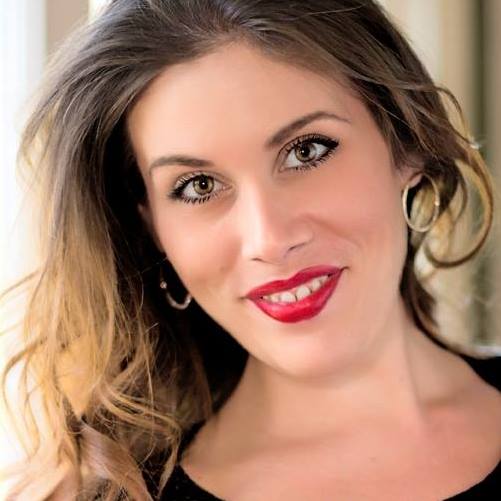 Michelle Marie Matich
Assuaged Foundation, Inc.
Board Advisory & Student Mentorship
Michelle Marie Matich is a Supernatural Futurist, a Spiritual Advocate and a Lightworker on a mission to assist humanity in re-establishing our connection to the Universe. All her clair-talents have been activated and organically grown by life itself. She is here with advanced knowledge to assist all beings in their ascension journey into this Great New Earth.

Michelle grew up in Reno, Nevada living with her single mother and older brother. Michelle was wildly gifted at the arts, but found challenges in studies needed for this human world. She moved through school as a likable individual but struggled with the basics of the schooling system.

She found herself succeeding in vocal competitions and eventually getting the largest full ride scholarship a well known University had granted a music student ever. Shocked and thrilled of this "unknown dream" coming true, she celebrated. In this moment of dreaming, she received a letter letting her know the scholarship offers would be retracted due to her reading comprehension levels not meeting the Universities requirements.

At this point, she had an aggressive amount of generation trauma and an unconscious acknowledgement of childhood abuse and neglect rush to her forefront dark led secretly designed life by a force she cannot say is her own. She continued her entry level position at the local movie theatre to work her way into a a lead position at the Southern California Huntington Beach Theatre. The theatre hosted special premiers that celebrity actors would attend including that of Gerard Butler, Adam Sandler and Drew Barrymore.

She proved to look "put together" but when the choice came to separate from the theatre industry, she found that she didn't know herself at all. Bowing to the forces that love to eat the broken pieces of Hollywood, she played the role of a party girl void. Unaware of her empathetic gifts and post traumatic stress, she turned to anything other than herself for love.

Leading to a path of addiction, sexual trauma, self lack and eventually homelessness until she Awakened with a new Beingness and a powerful Spiritual Army that reminded her that she is not done yet.

She, as a Universal life saving technique, tapped into the Quantum Mechanics of the New 3arth and she became a lover of herself and a lover of all. She received the gift of clear site; seeing nanoparticles, colors, sounds and light shows from our star systems.

Michelle received the gift of clear hearing with a multidimensional understanding of our sacred mind and advanced abilities we as the people should be aware and ready for. Her spirit guides have guided her to an understanding behind the labels of Mental Health and a unique new way of viewing the world. Her grit can be contagious and she is simply here to make your eye twinkle… you will feel it.

She has transformed her body with her mind and transformed her mind with a power much greater than herself. Michelle's greatest passion is to live a life focusing on mastery of self love. Loving herself sew in turn she can love her neighbors.

Since her Awakening, she began picking up frequencies and vibrations granting her the ability to communicate with spirit guides, different planets, dimensional beings, angels and people who have passed away from physical life, including past global leaders, energetic transformers, and celebrities of our historical timeline. She also assists people with energetic clearings, third eye work, chakra alignments and mediumship.

Michelle is heavily involved in Real Estate overseeing several properties across the US. She works alongside Pacific Holdings Group CEO, Youval Ziv serving a large niche of Real Estate including luxurious homes throughout Southern California.

She worked alongside City Summit and Gala founder Ryan Long before his car accident that shifted him to serve in the spiritual realm. She served as Executive Producer of The City Summit and City Gala, servicing entrepreneurs to grow their business with the intention that they can give back to their communities.

Uniting charitable conscious connections to care for our home land of Earth. They had amazing leaders to that of Ashton Kutcher, Matthew Maconahey, Jeff Hoffman and Make-A-Wish founder Frank Shankwitz to create an entree way to inspire, uplift and learn together.

In the last 7 years studying this new consciousness of the Minds Eye of God, she channeled wisdom for the New 3arth that comes as a poetic discussion to bring understanding to the topics of our world that we desperately need to acknowledge and atone for.

She is here holding a sacred understanding of consciousness that will clarify our field sew we can thread in healing, inducing compassion and protection rather than separation, conspiracy and divide.

Michelle is a Reiki Master, Life Cheerleader, and a big fan of anyone seeking to advance their life and do better than they did the day before. She has been designed for this moment.

Michelle is aware that it is time to open up to share her gifts after remaining quiet for a long time, secretly and quitely studying the minds eye techniques of God. She is known in the Metaverse as M3.

Michelle is sharing herself authentically with the world and is so grateful and appreciative that she is surrounded by powerful like minded individuals. She will be one of the greatest teachers of the New 3arth… and for now, she is grateful to be a student of yours.

She can be contacted through telepathic communication but if you prefer analog, her email is Mmmatich@gmail.com.

From Popcorn Queen to Eye Belle Eve… she is proof that All is Possible.

"Shattered, hurt and badly broken.
Turned into a Godly token.
Of appreciation, participation and an active member now.
On 3arth as we are in Heaven, this is where she takes her bow." M3

"Please meet Michelle, She's an Avatar. Someone who I can only describe as The Oracle. "
-Ilan Ferdman
"Michelle is the most powerful person on the planet."
-Ryan Long referencing healing techniques.