I'm not a doctor. I don't know much about medicine. Healthy eating has never been my thing, and I've usually scoffed at the latest diet fads. When it comes to health, I can tell you one thing: And that's that I can't tell you much.
But what I can tell you is that for the health of your conscience, you can make a single decision that will make a massive difference in how you feel every day and at every meal.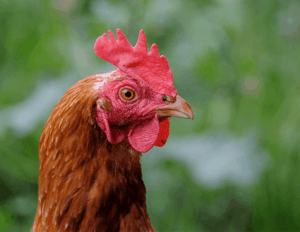 That decision is a choice to shift away from consuming animal products and to shift towards a vegan diet.
Simply moving along the spectrum between Standard American Diet (with the acronym 'SAD' for a reason) and veganism will lead to an incredible weight being lifted off of your shoulders.
Knowing that you are contributing less and less of yourself to the cruel realities of factory farming is one of the greatest feelings that a person can have. It's really quite liberating to break free.
When people ask me how I feel since going vegan nearly nine years ago, of course I mention:
HOW I FEEL MORE FULL OF MUCH MORE ENERGY.

HOW MY MEALS FEEL SO MUCH LESS HEAVY AND DEPRESSING AFTER I EAT THEM.

HOW I'M IN BETTER SHAPE AS A 30-YEAR-OLD VEGAN THAN I WAS A 21-YEAR-OLD MEAT-EATER.
Truly, the best personal benefit to adopting a plant-based diet, however, is knowing that the decisions you are making on a regular basis are making a positive change in the world. You are no longer accepting the cruelty inflicted on farm animals. You're making a statement.
Learn how to best get that shift started. Check out The Humane League's helpful website with lots of great resources on eating in a way that is aligned with these values that you already have: EatingVeg.org.