Do you want the dish radishes?
Radishes fall in the vegetable family and are edible roots. They come in different colors, shapes, and range from mild to strong in taste. Just to name a few, there's the watermelon radish with green skin and pink inside. There are the black Spanish radishes and the daikon radishes that are cream-colored and have a mild flavor when compared to the others.
There are different colors of the round radish, but the red round ones are what come to mind when a person thinks of a radish. Radishes are known widely as the red round radishes with a bushy green top, seen in the grocery stores that we frequent.
The nutritional value of radishes makes this a great healthy snack due to them being low in carbs, minimal calorie intake, and low sugar. Radishes also have an abundance of minerals and vitamins that contribute to their health status when eaten in moderation.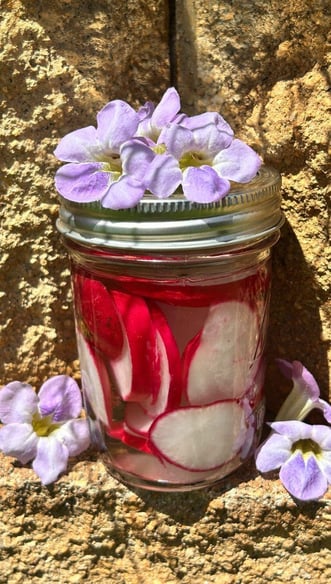 What Are Some Health Benefits of Radishes?
Strengthens The Immune System
They strengthen your immune system and help with the creation of your white blood cells by giving them a boost, thanks to the help of vitamin C.
Another vitamin found in radishes helping strengthen the immune system is vitamin B6. This vitamin assists in the creation of new organic molecules that lay the ground for new white blood cells.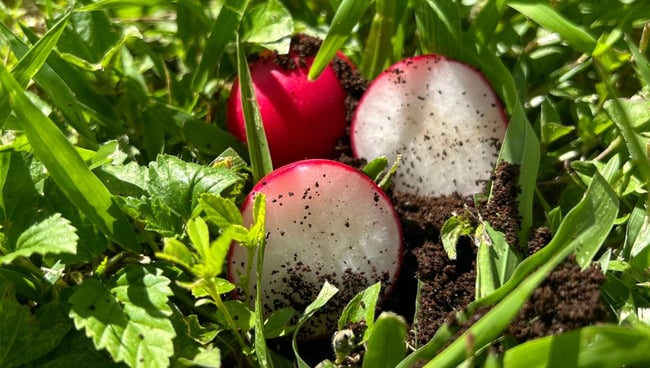 Diabetes Risk Reduced
A benefit that comes with eating radishes is that they are low in sugar which means that eating this veggie, stem included, could reduce the risk of type 2 diabetes.
Not only do they have a protective effect they also enhance the antioxidants' defense mechanism and slow the rate at which sugar is absorbed within the body.
Adding Radishes to meals or beverages could help get a better handle on those factors that could increase the risk of being diagnosed with diabetes.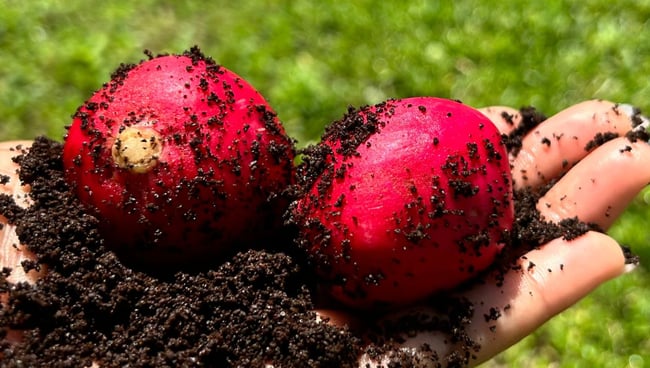 Natural Antifungal
Radishes being a natural antifungal could help with yeast infection, thrush, and invasive candidiasis. There is a protein that is found in radishes that have been known to ward off Candida albicans, which is a common fungus known to people.
Reduces The Risk of Certain Cancers
Vitamin C is a booster for the immune system, this is what can fight cancer-causing free radicals in the body. Other antioxidants in radishes are present that can assist in decreasing inflammation and potential protection against cell damage.
Improvement Of Cardiovascular Function
They are so rich in antioxidants and minerals; they help to lower high blood pressure. High blood pressure is a risk factor for heart disease, but lowering it helps reduce the risk of heart disease. They also are a great way to improve the body's blood flow.
Where Can You Find Radishes?
The radish originated in China and still grows wildly there but can be found all over the world. In the United States, most radishes come from California and Florida.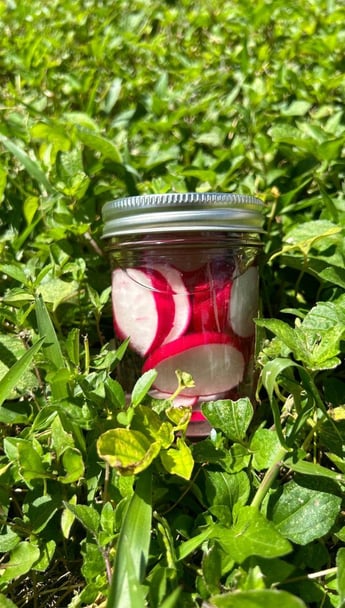 How can Radishes be prepared?
Dips
Grilled
Pickled
Roasted
Salads
Soup
Spice (seeds)
Toppings


What Vitamins can be found in Radishes?
Calcium
Folate
Iron
Manganese
Niacin
Potassium
Riboflavin
Thiamine
Vitamin B6
Vitamin C
Want To Grow Your Own?
If you are looking to grow this vegetable in your home garden, they usually have a quick plant-to-harvest time. Radishes are easy to grow and sometimes take 25 to 60 days before they are ready to be harvested. They are best when grown in direct sunlight with moist soil on the surface, you can keep them warm but not over 80ºF.

Choosing a healthy plant-based and vegan diet is most beneficial when it comes to:



Higher levels of energy;

Improved sleep;

Aids in energy and overall happiness;

Provides a sense of comfort and relief;

Could prevent major diseases such as obesity and diabetes;

Accomplish weight-loss and management; and

Improves mental and cognitive functioning.
There are really no excuses not to try healthier habits in your everyday life. If you are a man or woman looking for specific benefits of adopting healthier habits or just want to know about the general healing properties of herbs. Please remember to comment or post any health questions, or contact us directly!


Also feel free to share any of your favorite recipes to make and share it with the Assuaged community on our ➡️ Share A Recipe ⬅️ page!