What is Castor Oil?
With our growing emphasis on organic and natural beauty products, we often find ourselves delving into the traditional ingredients mother nature offers us.
Castor oil is one such miraculous elixir, hailing from the ancient practices of holistic health. Known for its hydrating properties, castor oil has been cherished as a potent skin care treatment that promotes youthfulness while keeping the toxicities at bay.
Here, we shed light on the manifold benefits of using castor oil for skin hydration, scar reduction, and overall skin health, particularly stressing why organic oils like this are healthier.

The Organic Edge of Castor Oil
Before diving into the pool of benefits castor oil offers, let's underline why choosing organic oils is wise. Often, conventional oils are subjected to extensive chemical processes that can introduce genetically modified organisms (GMOs) and other toxic compounds into them.
When applied topically, these toxins can be absorbed through the skin, potentially leading to harmful side effects and deteriorating skin health.
On the contrary, organic oils like castor oil are extracted naturally, freeing them from harmful substances. Besides, they retain the essential nutrients that feed your skin and stimulate its natural healing process. Castor oil, mainly, is rich in fatty acids, vitamin E, and other beneficial compounds that provide effective nourishment and hydration to your skin.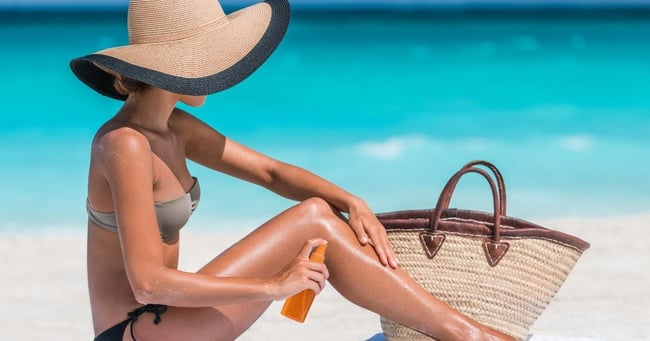 Castor Oil: Hydration Powerhouse
Castor oil's secret to intensive hydration lies in its rich ricinoleic acid content. This unique fatty acid locks moisture within your skin, preventing water loss and ensuring long-lasting hydration.
The oil's humectant properties also draw moisture from the surrounding environment, contributing further to the skin's moisture levels. As a result, regular use of castor oil can help maintain skin elasticity, reduce dryness, and create a healthy, supple skin texture.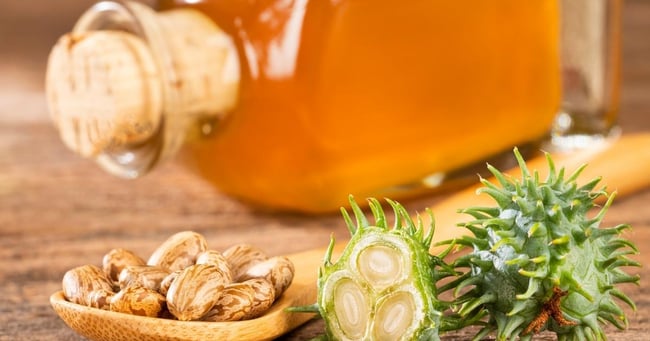 Castor Oil: Healing Scars Naturally
Beyond hydration, castor oil is highly beneficial for reducing and eliminating scarring. Its high content of Omega-3 fatty acids promotes the growth of healthy skin tissue, which gradually replaces scar tissue.
Additionally, its anti-inflammatory properties soothe the skin and fast-track the healing process. Simultaneously, the antioxidant effects of vitamin E in castor oil protect new skin cells from damage, thus aiding in the practical and smooth fading of scars.[1]
Castor Oil: Fountain of Youth
Castor oil's role as a skin youth preserver is anchored in its antioxidant and anti-inflammatory properties.
It counteracts free radicals that cause oxidative stress, primarily contributing to premature skin aging. By reducing inflammation and oxidative damage, castor oil helps prevent wrinkles, fine lines, and age spots, effectively maintaining your skin's youthful glow.
Moreover, the oil's deep moisturizing effects help maintain the skin's elasticity, another key aspect of youthful skin. It provides a plump, well-hydrated look that can make you appear younger.
Castor Oil: Additional Skin Benefits
Among other things, castor oil can promote overall skin health in multiple ways. Its antibacterial and antifungal properties help ward off skin infections, making it useful in managing conditions like acne. Additionally, the oil's anti-inflammatory properties can relieve skin irritation and redness.

In conclusion, castor oil's organic nature and exceptional benefits make it a superior choice for skin care. Its hydrating, scar-healing, and anti-aging properties can address various skin concerns while maintaining your skin's youthful allure.[2]
By integrating castor oil into your skincare routine, you are nurturing your skin and promoting a healthier lifestyle that prioritizes natural, non-toxic beauty solutions. After all, true beauty radiates from healthy skin.
Choosing a healthy plant-based and vegan diet is most beneficial when it comes to:



Higher levels of energy;

Improved sleep;

Aids in energy and overall happiness;

Provides a sense of comfort and relief;

Could prevent major diseases such as obesity and diabetes;

Accomplish weight-loss and management; and

Improves mental and cognitive functioning.
There are really no excuses not to try healthier habits in your everyday life. If you are a man or woman looking for specific benefits of adopting healthier habits or just want to know about the general healing properties of herbs. Please remember to comment or post any health questions, or contact us directly!


Also feel free to share any of your favorite recipes to make and share it with the Assuaged community on our ➡️ Share A Recipe ⬅️ page!