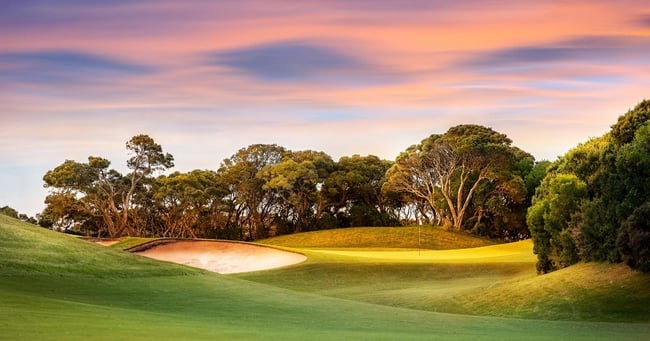 Did You Know That....
Golf has become very popular, especially during the beginning of COVID. Golf is one of the only sports that allow social distance from others in the group. With COVID limiting activities for many individuals, golf courses have seen an increase in players in recent years.[1]
Understanding How to Play Golf:
Golfers take about 4 to 4.5 hours to complete a round of 18 holes, which consists of about 5 miles. A group of golfers can include up to five players, and they can ride a cart or walk the course. [2]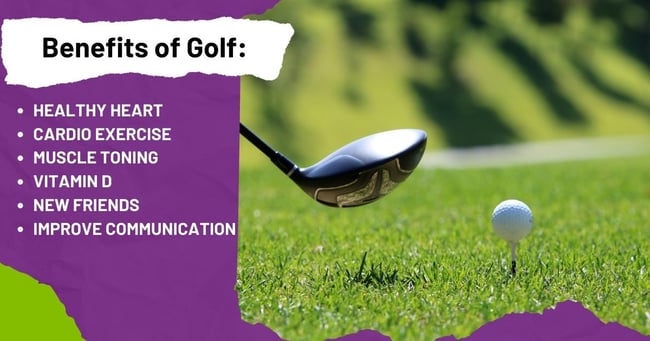 The Pros and Cons of Golf:
It is vital to keep the body healthy through various activities. Golf is an excellent way for children and adults of all ages to exercise. Walking the course benefits the heart, and it also helps to build muscle.[3] Cardio exercise can help decrease the chances of cardiovascular diseases in the future.[4] Additionally, long-term cardio exercise is proven to help improve sleep and mood.[5] Players can feel more relaxed after a round of golf while receiving ample vitamin D.[6]
Can golfers still receive benefits if they choose to ride a cart during their rounds?
Yes, if a player decides to ride a cart during their round, they may not receive all the same benefits as walking, but there are still many benefits. They still receive vitamin D from the sun while actively taking practice and golf swings, which can help with muscle memory and movement.[6]
Furthermore, they can help increase their social skills by communicating and meeting others in their group. Meeting new players can help individuals build connections with players locally or from different areas. Players can also build more robust, long-lasting friendships with friends on the course.
Despite the many benefits of golf, there are also some negatives. Golf is an expensive sport, which can cause some limitations to the number of rounds played per year. Additionally, getting used to swinging the club and making contact with the ball can take a while, which can cause some frustration.
However, the benefits of golf outweigh the negatives, as it is known to help improve mental and physical health.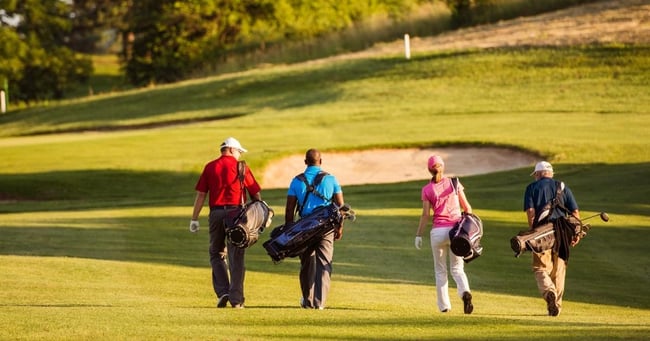 From the Eyes of a Collegiate Athlete:
As a collegiate golfer, I have gained various health benefits over the last decade, from mental health improvement to social skills. Playing leisurely, I can take my mind off stressors and feel relaxed. Additionally, I have also played with strangers in my group. Golf has taught me how to communicate with others and build stronger relationships with friends. It is a great way to connect with others, as it is a tight-knit community.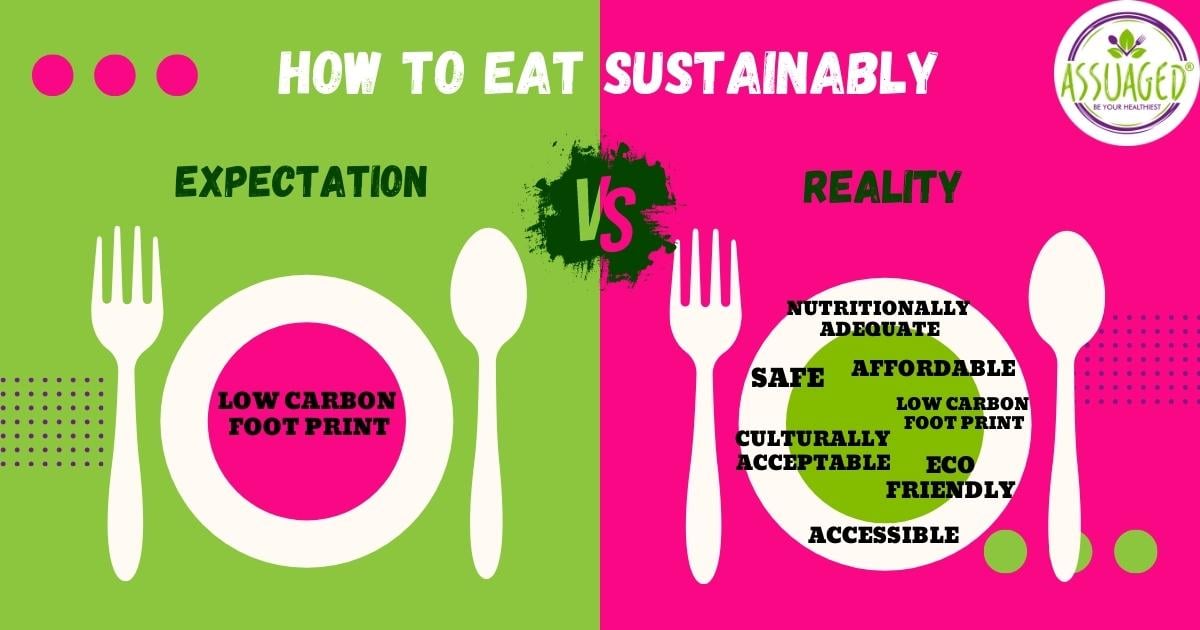 Here are a few tips for Sustainable Nutrition:
However, the benefits of golf outweigh the negatives, as it is known to help improve mental and physical health.
Reduce food wastage
Eat unprocessed food
Try to home gardening
Reduce intake of meat
Include a variety of colorful foods in your meals
Eat mindfully
Use eco-friendly packaging[1][3][5] [7]
Choosing a healthy plant-based and vegan diet is most beneficial when it comes to:



Higher levels of energy;

Improved sleep;

Aids in energy and overall happiness;

Provides a sense of comfort and relief;

Could prevent major diseases such as obesity and diabetes;

Accomplish weight-loss and management; and

Improves mental and cognitive functioning.
There are really no excuses not to try healthier habits in your everyday life. If you are a man or woman looking for specific benefits of adopting healthier habits or just want to know about the general healing properties of herbs. Please remember to comment or post any health questions, or contact us directly!


Also feel free to share any of your favorite recipes to make and share it with the Assuaged community on our ➡️ Share A Recipe ⬅️ page!