This article was originally published via onebitevegan.
This Red Lentil Pasta with Pumpkin Alfredo and Fresh Spinach recipe is delicious, nutritious and quick to make! Gluten-free, oil-free, creamy and satisfying – this pasta dish will become your healthy go-to mid-week meal. Make up a huge batch to ensure you've got leftovers!
Nutrition
Calories:
387
kcal
|
Carbohydrates:
63
g
|
Protein:
26
g
|
Fat:
4
g
|
Sodium:
803
mg
|
Potassium:
1160
mg
|
Fiber:
29
g
|
Sugar:
5
g
|
Vitamin A:
10770
IU
|
Vitamin C:
17.6
mg
|
Calcium:
87
mg
|
Iron:
8.5
mg
How Is Pumpkin Used In Cooking?
Pumpkins can be used in many ways, including baking, roasting, boiling, stewing, steaming, or pureeing. They can even be put into your Instant or Crock Pot. To get the best use of your pumpkin, try rubbing a bit of oil over the skin and flesh of the pumpkin and then place it in the oven to bake or roast. Here's a great recipe from The Forked Spoon for baking a sugar pumpkin:
Preheat oven to 350 degrees F and line a rimmed baking sheet with parchment paper.

Use a pastry brush to coat the pumpkin halves with oil, then sprinkle with salt and pepper if using. Transfer to your prepared baking sheet, cut side down. Pierce the skin with a fork in 2-3 places on each half to allow for steam to escape.

Bake for approximately 45 minutes or until the flesh is easily pierced with a fork.

Remove the baking sheet from the oven and cool for 5 minutes before scooping out the flesh or peeling away the skin.

Use in your favorite recipes or puree in a high-speed blender or food processor for homemade pureed pumpkin.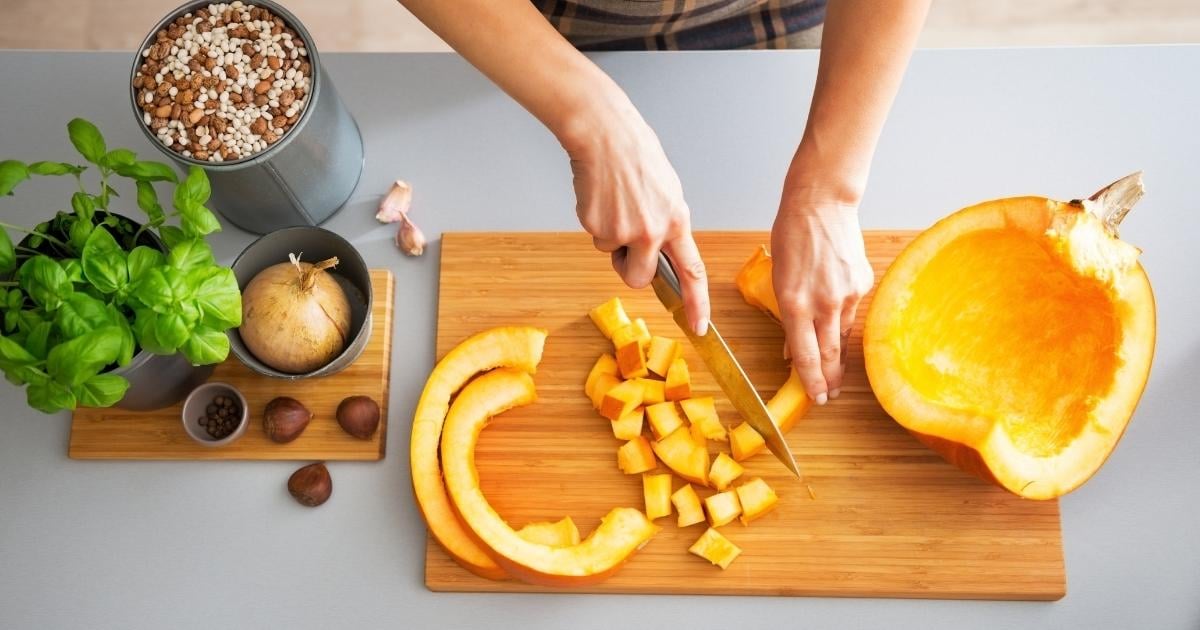 What Are the Best Uses for Pumpkin?
Here are four ways to add pumpkin to your diet:
Mix in your coffee – Pumpkin spiced lattes are the most popular drink during the Fall. Try making your own at home with pumpkin puree, autumnal spices, milk, coffee, and whipped cream.

Fill a hollowed-out pumpkin – Pumpkins make a great edible bowl for desserts and casseroles! For an easy dinner, try stuffing an empty pumpkin with various grains, herbs, and cheese for a cozy side dish. Another great option is making a cheese fondue to fill the pumpkin.

Sweet treat – A pumpkin pie is one of the more popular desserts to make with pumpkin, especially for Thanksgiving. Try adding pecans on top to make a combo pumpkin and pecan pie for a unique but traditional sweet.

Roast the seeds – Make sure to save the seeds when you go to carve your jack o'lantern! Roasted pumpkin seeds make for a great topping on salads and soups. Have a little fun with them and toss them in some spices to add zest.

What Is Vegan Alfredo Sauce Made Of?
It depends on the person and recipe, but you can make an alfredo sauce rich, creamy, and still tasty cheesy without all the dairy products! Most vegan alfredo sauces are nut-based, specifically cashews. The cashews do best when soaked overnight, as they form the base of the sauce, and this helps to make the cashews softer and easier to make into a liquid. The cashews will likely be blended with seasonings like garlic, lemon juice, onion, nutritional yeast, or other spices and herbs.
How Can I Make My Alfredo Sauce Thicker?
There are two vegan-friendly ways to make an alfredo sauce thicker. They are:
Toss the pasta with flour – If you're making homemade pasta and alfredo sauce, try thickening your sauce by tossing uncooked pasta with flour before adding it to a pot with boiling water. The flour's purpose is to make the pasta water more starchy, so when the pasta comes out of the pot, some of the starch will be transferred with the pasta, helping to make the sauce thicker once mixed with the pasta.

Use cornstarch – Making a cornstarch mixture with water can help to make something similar to the consistency of heavy cream. According to Martha Stewart, to make a cornstarch slurry, whisk together equal parts of cornstarch and water – about two tablespoons each. From there, add 1 to 2 teaspoons at a time. Start by whisking just two teaspoons of the slurry into the sauce, let it boil to activate the starch, and then add more if needed.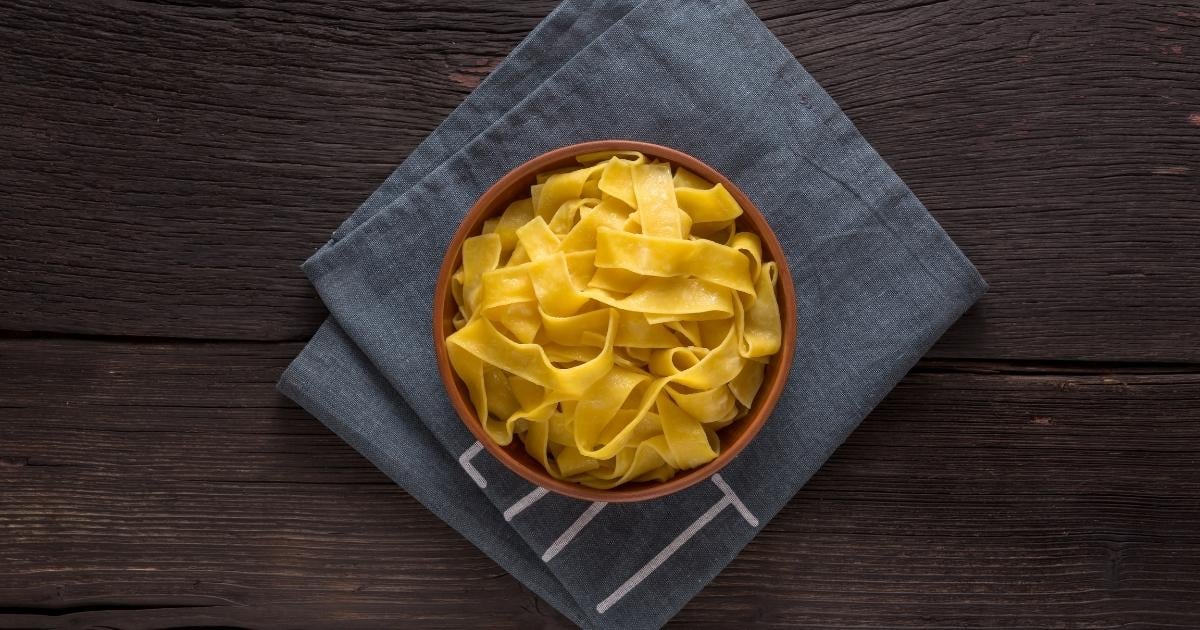 Choosing a healthy plant-based and vegan diet is most beneficial when it comes to:


Higher levels of energy;

Improved sleep;

Aids in energy and overall happiness;

Provides a sense of comfort and relief;

Could prevent major diseases such as obesity and diabetes;

Accomplish weight-loss and management; and

Improves mental and cognitive functioning.
There are really no excuses not to try healthier habits in your everyday life. If you are a man or woman looking for specific benefits of adopting healthier habits or just want to know about the general healing properties of herbs. Please remember to comment or post any health questions, or contact us directly!


Also feel free to share any of your favorite recipes to make and share it with the Assuaged community on our ➡️ Share A Recipe ⬅️ page!
References
Bryan, L. (2022, September 26). Vegan Alfredo Sauce. Downshiftology.
N.d. (N.d.). Eight amazing ways to use pumpkin. Tesco.
Randhawa, J. (2020, October 28). How to Cook Pumpkin: A Step-by-Step Guide. The Forked Spoon.
Vaughan, K., & Spencer, V. (2023, September 12). 4 Ways to Thicken Alfredo Sauce, According to a Chef. Martha Stewart.