Reasons for Rising Food Prices



The price of food can be affected by several factors, and it's essential to remember that these factors can differ from place to region. Here are a few typical explanations for why food costs may be rising:
Supply and demand: Prices tend to rise when the need for food exceeds the available supply. Factors such as population growth, changing dietary habits, and increased consumption can contribute to higher demand for food. Prices will likely increase if the food supply does not keep pace with this demand.



Climate change and natural disasters: Extreme weather events, such as droughts, floods, hurricanes, and wildfires, can have a significant impact on agricultural production. These occurrences may harm crops, sabotage supply lines, and reduce harvests. Thus, food costs may increase due to reduced availability.



Rising production costs: Food production costs can increase due to various factors. For example, the cost of fuel, fertilizer, and other agricultural inputs can fluctuate, affecting the overall production cost. Prices may also increase due to labor expenditures, such as farm worker wages and perks.



Trade policies and taxes: The availability and cost of food are significantly influenced by global trade. Trade policies, taxes, and import/export restrictions can affect the flow of food across borders. Changes in trade agreements or trade disputes between countries can lead to disruptions in the food supply chain, potentially causing price increases.



Changing agricultural practices: As farming practices evolve, there may be a shift towards more sustainable or specialized production methods. Even if these actions may positively affect the environment or society, they may also come at a higher expense, which may be passed on to customers.



Currency fluctuations: Food prices can be influenced by changes in currency exchange rates. Prices for imported food may increase if the currency of a nation that exports food appreciates relative to the currency of the government that imports it.
[1]
[2]
[3]


How to be careful around Rising Food Prices

It's important to remember that these factors can interact with each other, leading to complex and interconnected effects on food prices. Additionally, regional and local factors, such as government policies, infrastructure, and market competition, can further influence the cost of food in specific areas.
As prices of healthy foods continue to rise, there is a notable trend where unhealthy food options have become comparatively more affordable. This dynamic significantly impacts dietary decisions, especially in regions experiencing economic downturns. Limited research has focused on employing a health perspective to determine the specific foods most affected by rising prices, evaluating the expenses and accessibility of both unhealthy diets and recommended diets that are healthy, equitable, and environmentally sustainable, along with their respective elements.[3]
Due to the unacceptably high food cost, food insecurity frequently emerges in many places. The essential factor in combating the prevalence of obesity and chronic diseases is guaranteeing food security. Food security, ascertained by the presence, accessibility, affordability, and acceptability of food, plays a pivotal role in this endeavor.
[4]
[5]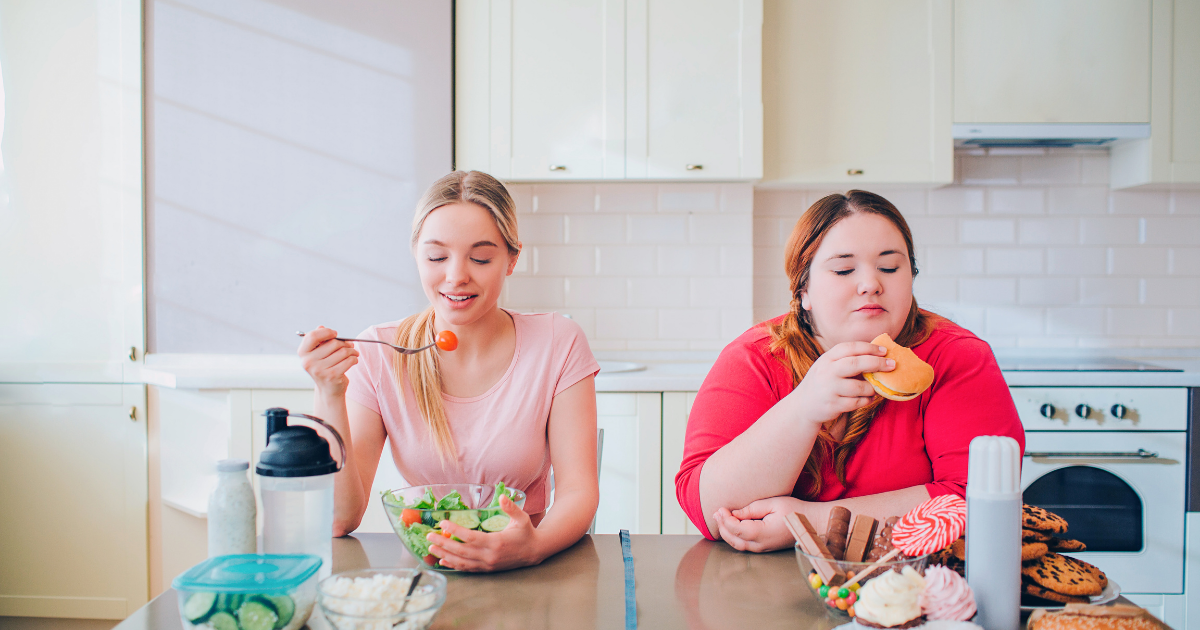 The cost of food and beverages and the financial resources available to households significantly influence the affordability of healthy diets. Economic access to food entails adequate money to purchase desired food items, meet cultural and social norms, and fulfill health and nutritional requirements. It also implies that financial resources are appropriately allocated to other expenses such as rent, fuel, or debt repayment.
[4]
Moreover, it is crucial that individuals can obtain food in a dignified manner that aligns with societal norms. Income level, income shocks, and escalating living costs are key factors determining economic access to healthy food in all locations.
[4]
[5]
Choosing a healthy plant-based and vegan diet is most beneficial when it comes to:



Higher levels of energy;

Improved sleep;

Aids in energy and overall happiness;

Provides a sense of comfort and relief;

Could prevent major diseases such as obesity and diabetes;

Accomplish weight-loss and management; and

Improves mental and cognitive functioning.
There are really no excuses not to try healthier habits in your everyday life. If you are a man or woman looking for specific benefits of adopting healthier habits or just want to know about the general healing properties of herbs. Please remember to comment or post any health questions, or contact us directly!


Also feel free to share any of your favorite recipes to make and share it with the Assuaged community on our ➡️ Share A Recipe ⬅️ page!