Forever chemicals accumulate over time and have been discovered globally, even in areas such as the Arctic, which is quite remote, affecting and contaminating the soil, bodies of water, animals, and humans.[2]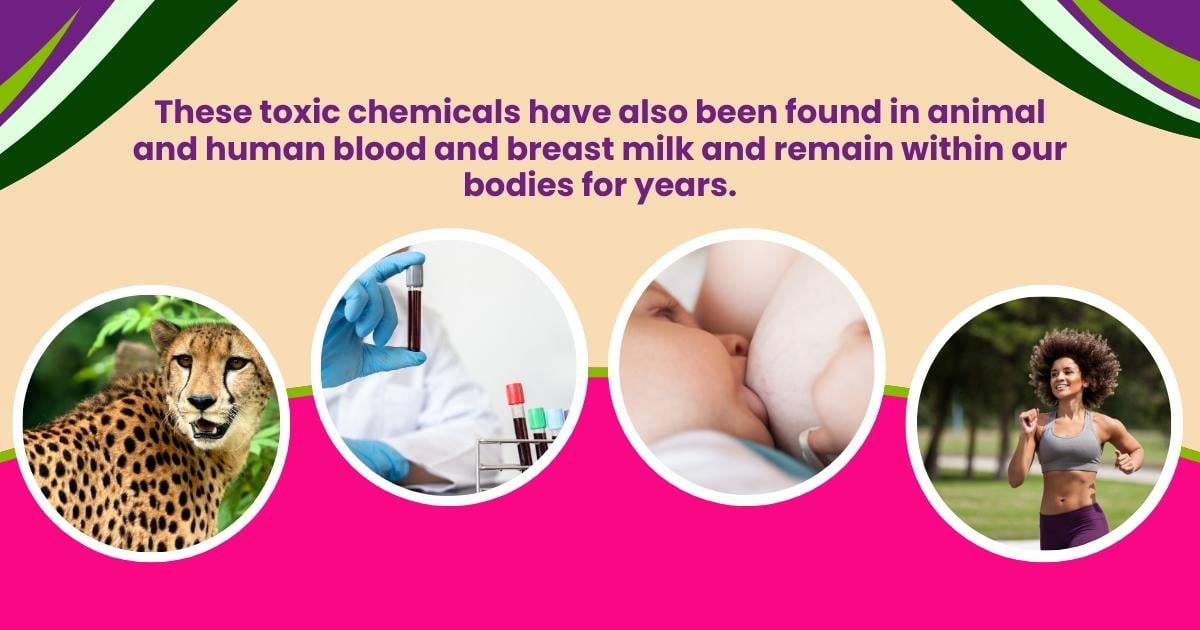 What Are Forever Chemicals?
Per- and Polyfluoroalkyl Substances (PFAS), also known as forever chemicals, are a group of thousands of toxic man-made chemicals that were manufactured back in the 1940s by a company called DuPont. The company used a chemical called Teflon to coat cookware because of its nonstick capabilities.[3]
Now, these chemicals are used in nonstick, grease-proof, waterproof, and stain-resistant products.[3]
PFAS has gained the name forever chemicals because they can last in the environment for generations. They are water, grease, and heat resistant.[5]
How Do Forever Chemicals Enter The Environment?
Forever chemicals have mainly gained attention for contaminating drinking water due to being released into the atmosphere through industrial use and by the foams firefighters use to control fires.
However, these chemicals are still used in products containing waterproofing treatmentsand stain-resistant in paper, fabrics, and textiles, increasing our exposure substantially.[6]

Where Can Forever Chemicals Be Found?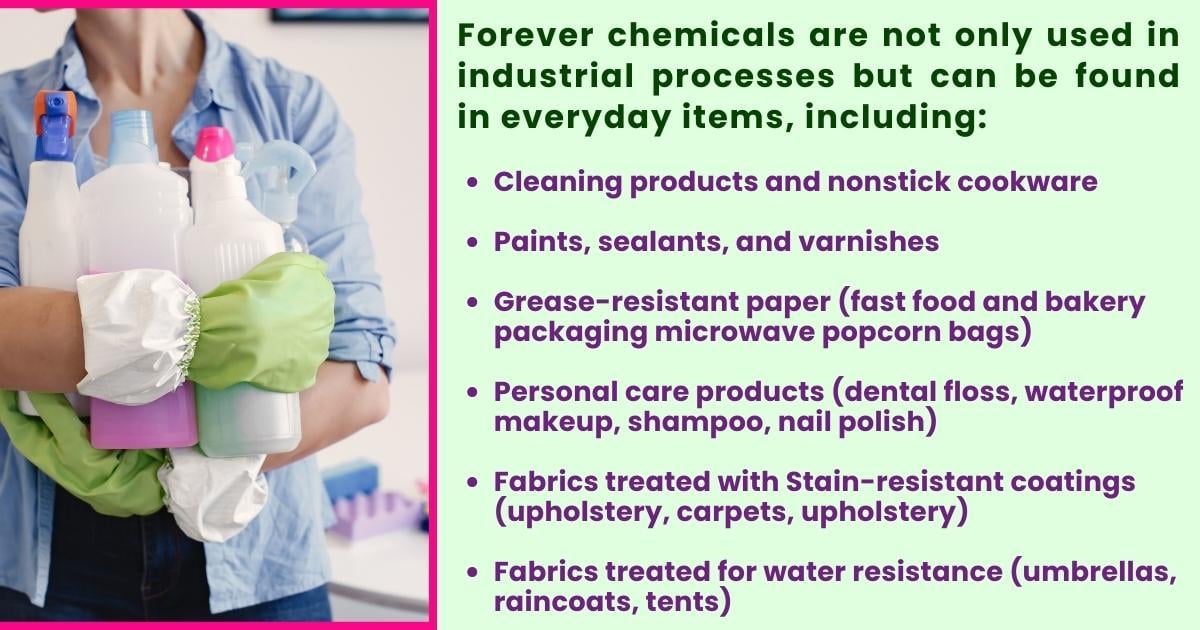 How Can Someone Be Exposed To Forever Chemicals?
The most common route of forever chemical exposureis by:[5]
Consuming food packaged with PFAS material
Drinking contaminated water
Ingesting contaminated dust or soil
Consuming food raised or grown near areas that either use or make PFAS
Consuming fish that contain high amounts of PFAS
Using products treated with PFAS
Small amounts of forever chemicals can also enter the body from skin contact.[4]

What Are The Health Effects Of Forever Chemicals?
The use of the three most toxic forever chemicals- Teflon, PFOA(perfluorooctanoic acid), and PFOS(perfluorooctane sulfonic acid) was discontinued after the Environmental Protection Agency (EPA) identified the hazard that they posed to environmental and human health.[3]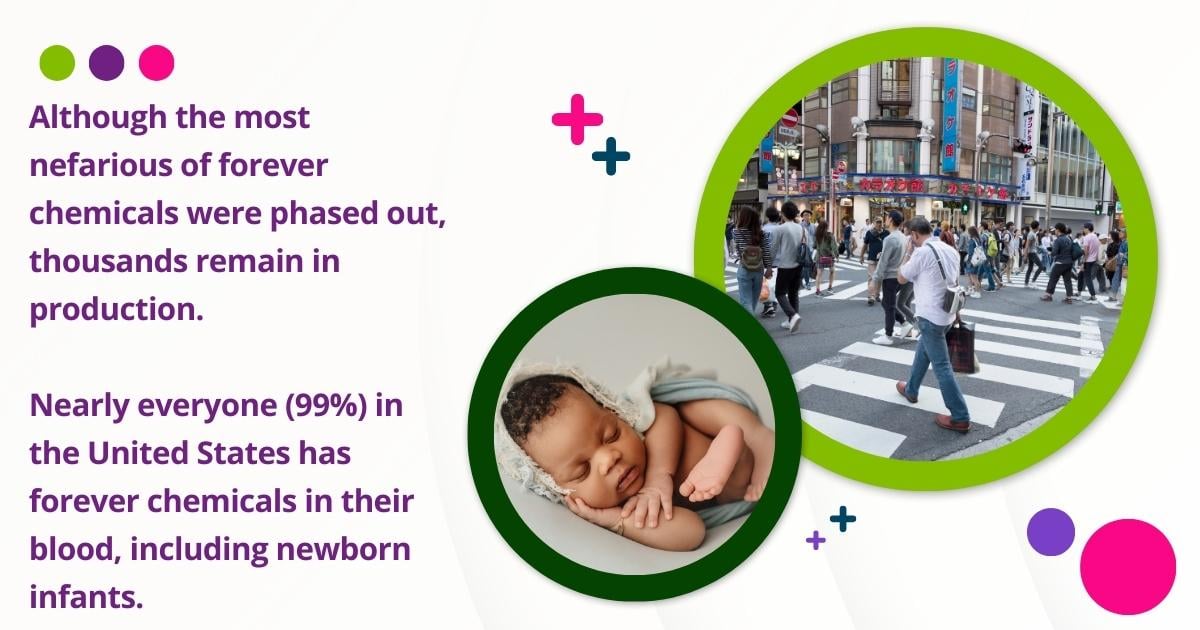 Forever chemicals have been linked to negative health outcomes, some of which includes: [3]
Pancreatic, testicular, liver, and kidney cancer
Problems of the reproductive system
Weakened immune system
Disruption of the endocrine system
High cholesterol
Weight gain
Decrease immune responseto vaccines
Elevated risk of high blood pressure while pregnant
Elevated risk of thyroid disease
Increased risk of developmental problems
Forever chemicals can have different levels of adverse health effects, and various levels of exposure can contribute to negative health outcomes.[5]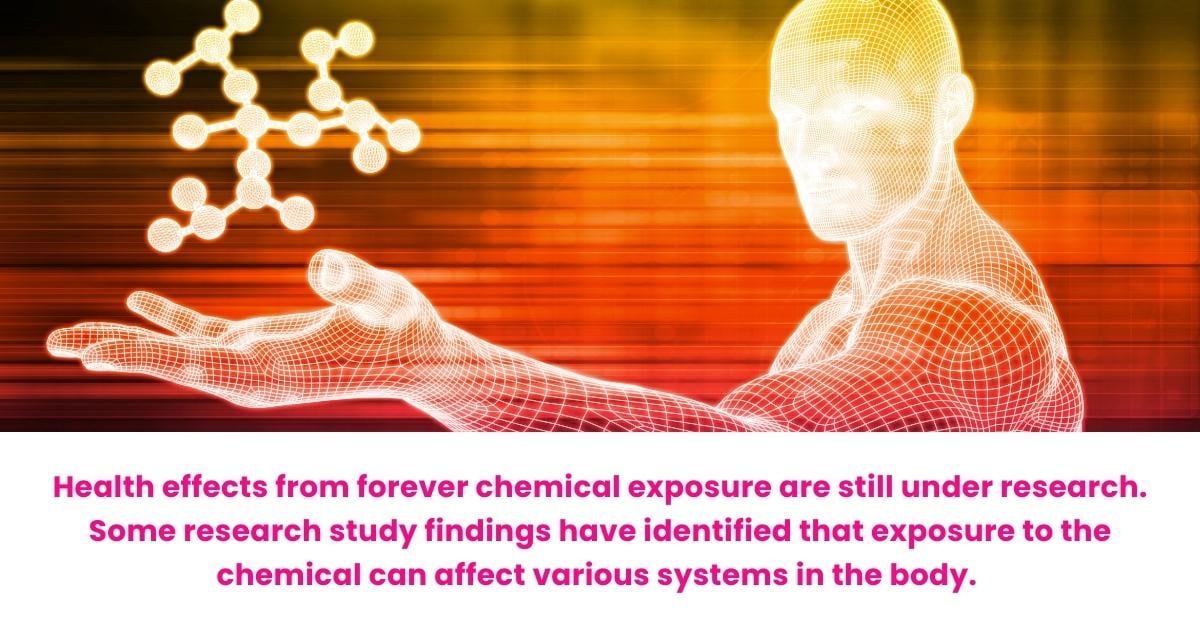 What Are The Environmental Impacts?
Forever chemicals cannot be destroyed or disposed of by burning or buried, as doing so allows the chemicals to seep into the soil and become contaminated.[7]
The chemicals do not dilute in water and cannot be broken down by bacteria consumption.[7]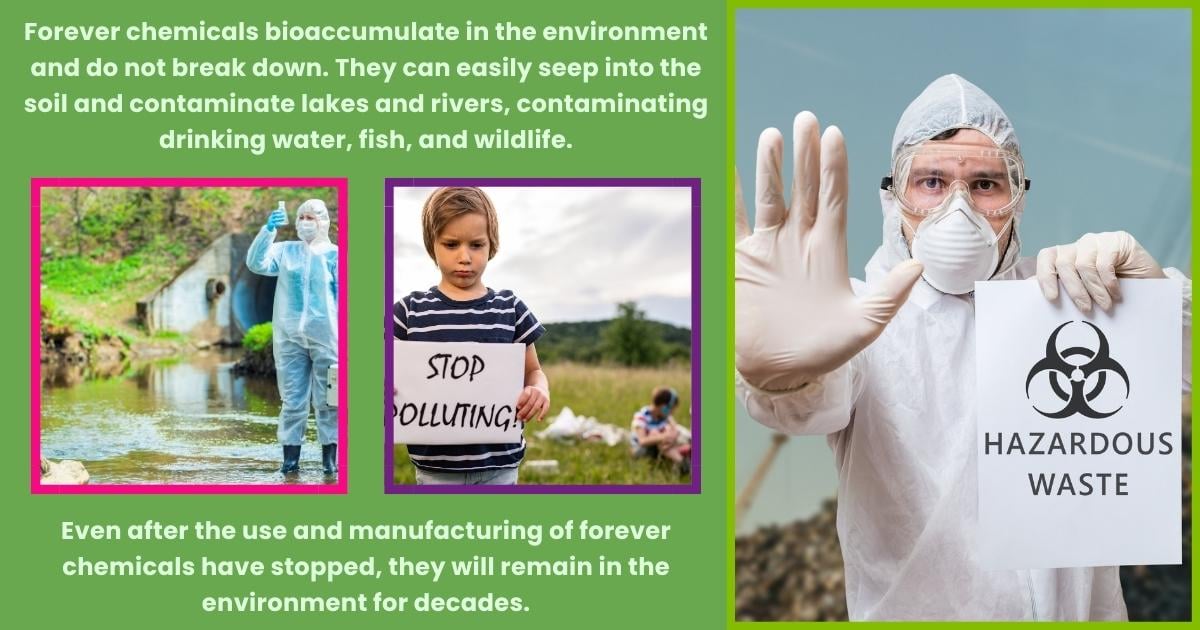 How Do You Protect Yourself From Forever Chemicals?
There is no straightforward way to avoid forever chemical exposure because they persist in the environment. However, exposure can be limited by:[1]
Limiting the use of consumer and household products treated with PFAS chemicals
Refraining from using nonstick cookware
Consider bringing your own glass containers to restaurants to store leftovers
Refraining from using coated dental floss
Use untreated rugs and carpets
Purchase furniture that has not been treated with a stain-resistant coating
Use clothing or clothing products that are not waterproof
Read product labels and avoid products that list "perfluor" in the ingredients
Refrain from using microwave popcorn bags


What Is Being Done About Forever Chemicals?
The United States government has not regulated the levels of forever chemicals in Americans' water for many years. But in 2023, the current administration proposed regulatory measures for six types of forever chemicals and created the National Primary Drinking Water Regulation.[8]
The proposed regulation was put in place to enforce limits on forever chemicals in drinking water and mandates the monitoring of forever chemical levels in public water systems , which also includes making necessary adjustments to decrease the levels of forever chemicals in drinking water.[8]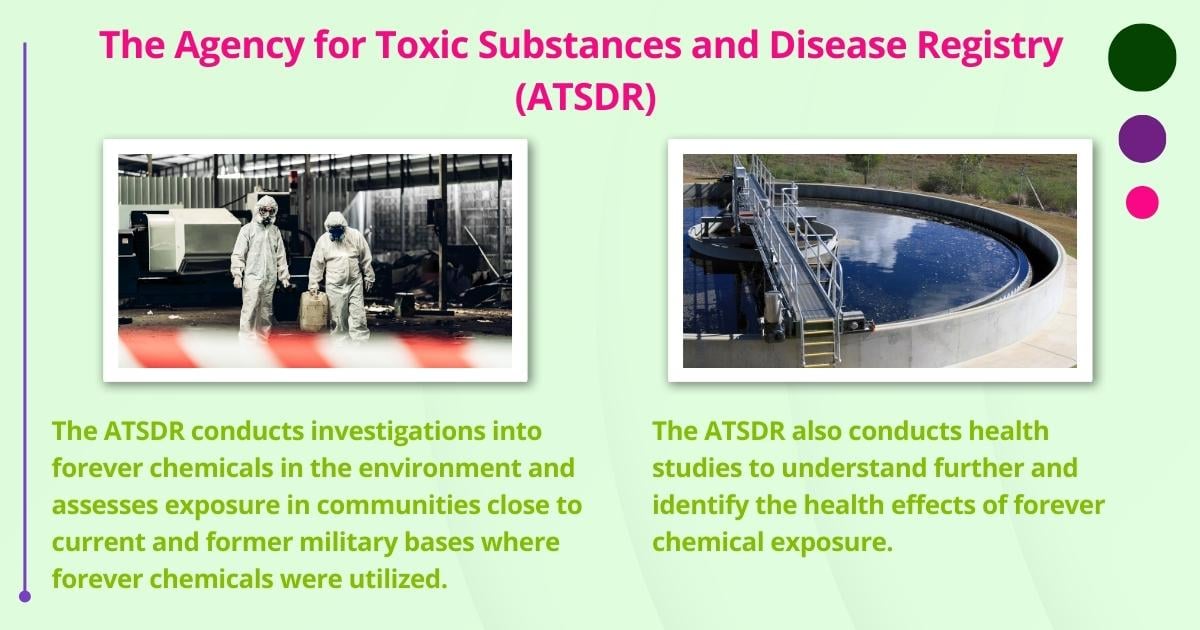 Choosing a healthy plant-based and vegan diet is most beneficial when it comes to:


Higher levels of energy;

Improved sleep;

Aids in energy and overall happiness;

Provides a sense of comfort and relief;

Could prevent major diseases such as obesity and diabetes;

Accomplish weight-loss and management; and

Improves mental and cognitive functioning.
There are really no excuses not to try healthier habits in your everyday life. If you are a man or woman looking for specific benefits of adopting healthier habits or just want to know about the general healing properties of herbs. Please remember to comment or post any health questions, or contact us directly!


Also feel free to share any of your favorite recipes to make and share it with the Assuaged community on our ➡️ Share A Recipe ⬅️ page!