Polycystic Ovary Syndrome, commonly called PCOS, is the single most prevalent endocrine-metabolic disorder affecting women of reproductive age worldwide.[1] PCOS is a complex hormonal disorder with many symptoms and potential complications. Whether you are struggling with PCOS or want to learn more about it, this guide can provide valuable insights.
What is PCOS?


The disorder is characterized by hormonal imbalance due to excessive hormone production by the ovaries. In PCOS, high levels of the male hormone androgen are produced. The term "polycystic" refers to the accumulation of tiny fluid-filled sacs along the ovaries frequently observed in patients with the syndrome.

PCOS affects 15% of women in their reproductive years. Premenopausal women can be affected by PCOS at any age following puberty. However, most women are diagnosed in their twenties or thirties when trying to conceive.[2]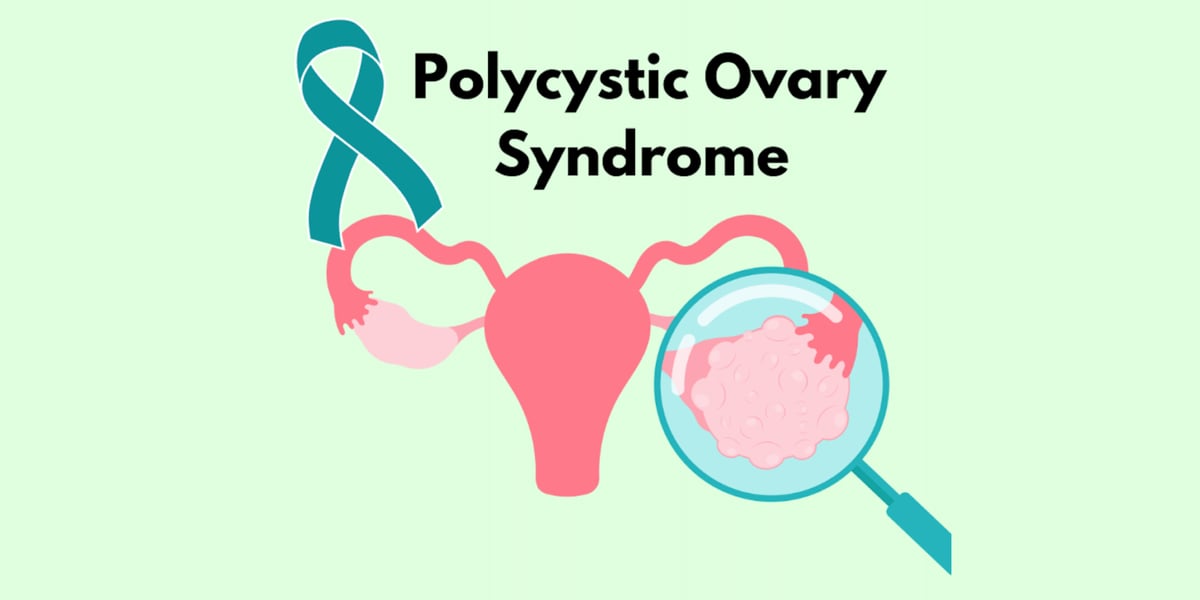 Symptoms of PCOS


Although it is possible to have PCOS without displaying any symptoms, common signs include:
•
Irregular menstrual cycle
: Women suffering from PCOS often have irregular periods ranging from missing periods to not having periods altogether. PCOS can also result in heavy bleeding during a period.
[2]
•
Excessive hair growth:
Due to increasing levels of male hormones, women can experience heavy hair growth on the face, arms, chest, and abdomen. Abnormal hair growth due to this condition is referred to as hirsutism and affects 70% of individuals with PCOS.
[2]
•
Acne:
Hormonal imbalances in PCOS can cause acne, particularly on the back, chest, and face.
[2]
• Obesity: 40-80% of individuals with PCOS struggle with obesity. They report difficulties in maintaining a healthy weight.[2]
•
Skin Darkening:
Acanthosis nigricans can develop due to PCOS and refers to dark patches that appear on the neck, armpits, groin, or beneath the breasts.
[2]
•
Cysts
: An ultrasound of an individual with PCOS will likely display multiple tiny cysts, called follicles, around the ovaries. Due to these cysts, the ovaries will likely appear larger as well.
[2]
•
Thinning hair
: Following the onset of PCOS, individuals can start balding and lose patches of hair.
[2]
• Infertility: PCOS is the most common cause of infertility in women of reproductive age. Irregular ovulation results in difficulty conceiving.[2]
If an individual displays multiple of the listed symptoms, medical providers will conduct blood tests and an ultrasound to confirm a PCOS diagnosis.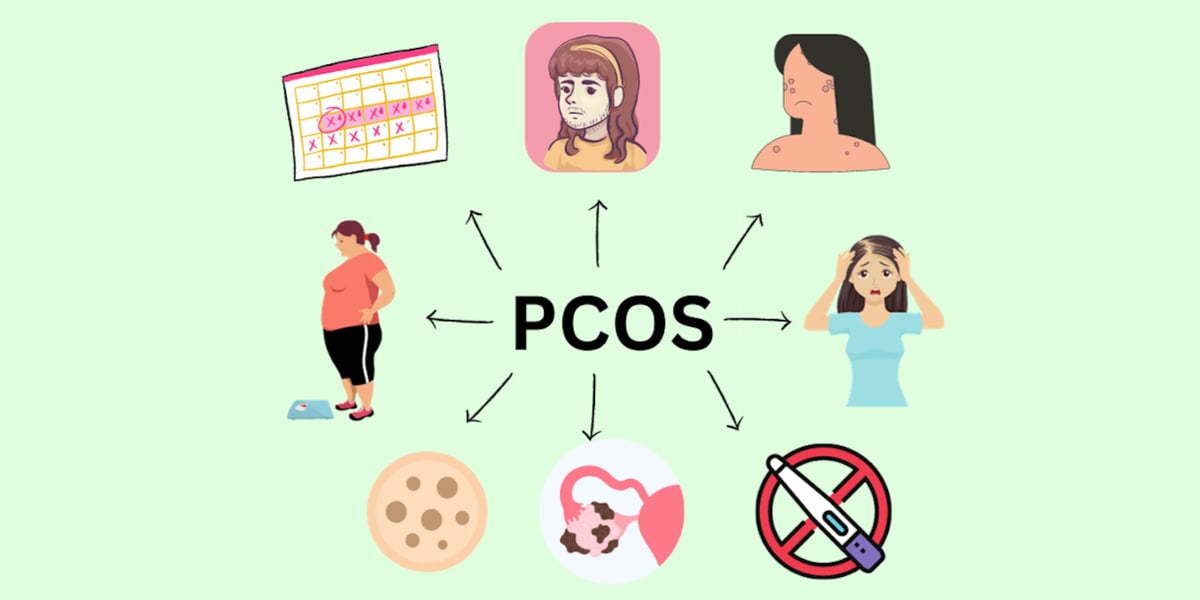 Common Causes of PCOS
PCOS is one of the most poorly understood medical conditions among patients, medical professionals, and the scientific community.[1] Although the disorder's exact cause is unknown, there is substantial evidence for several contributing factors.
• Family history: Genetics play a role in the development of PCOS. Women predisposed to the disorder through a biological family member are at higher risk. This risk is amplified for women who struggle with obesity.[1]
•
Insulin-Resistance:
Insulin is required for the body to process sugar for use as energy. High glucose levels in the blood characterize insulin resistance due to the body's inability to process insulin correctly. As a result, the body produces even more insulin to mitigate high blood sugar. Increasing insulin promotes the production and releasing male hormones (androgens) in the ovaries.
[2]
•
High levels of male hormones:
High levels of androgens hinder ovulation and result in irregular menstrual cycles. Lack of ovulation creates cysts along the ovaries. These cysts are filled with fluid and contain immature eggs that cannot be released due to the absence of ovulation. High levels of male hormones promote excessive hair growth and acne.
[2]
• Low-grade inflammation: PCOS patients often display signs of chronic low-grade inflammation. A medical professional can determine inflammation levels through a blood test measuring white blood cell levels, which are inflammation markers.[2]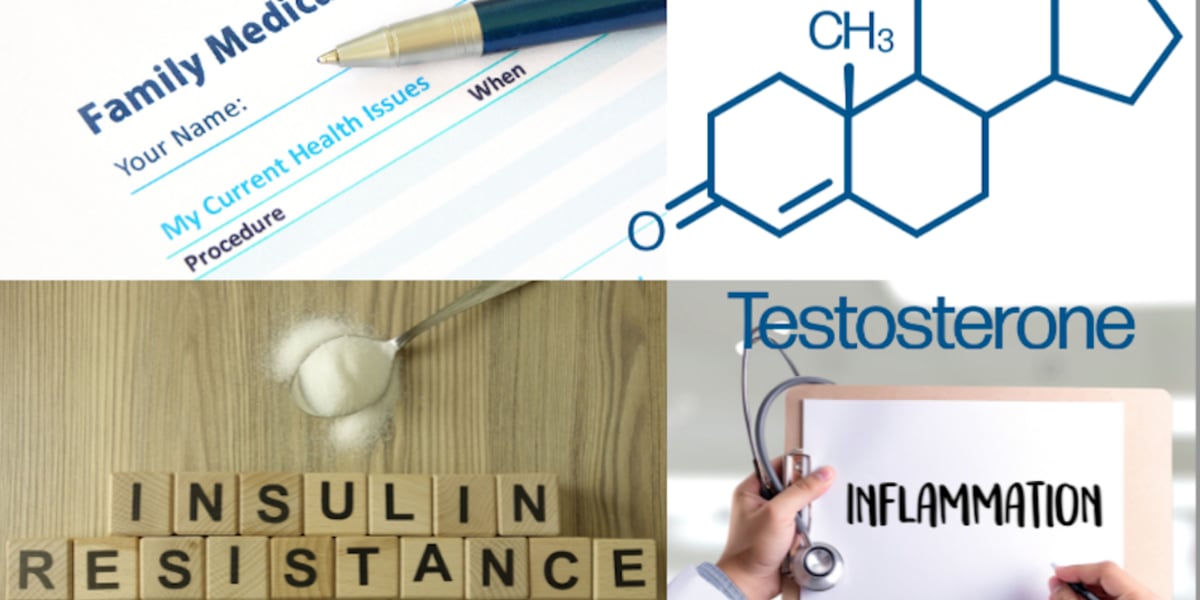 PCOS and Pregnancy
Women suffering from PCOS are at an increased risk of developing pregnancy-related complications. Women diagnosed with PCOS often have high-risk pregnancies due to complications including gestational diabetes, preeclampsia, high blood pressure, and preterm birth.[2]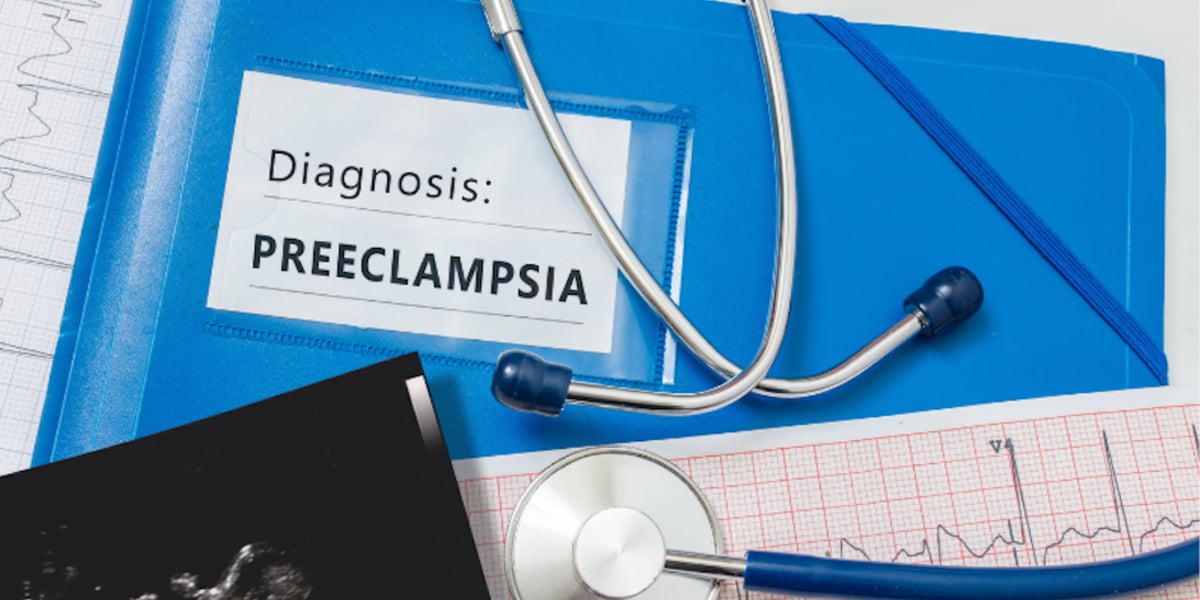 Management and Treatment
Unfortunately, there is no cure for PCOS, and it can only be managed through symptomatic treatment.
• Lifestyle changes: Maintaining a balanced diet with regular physical exercise can help manage weight and improve hormonal imbalance and insulin resistance. An active lifestyle is essential to prevent PCOS-related complications.[1]
•
Medication:
Insulin resistance is treated with insulin-sensitizer drugs such as metformin. Contraceptive pills and anti-androgen pills are prescribed to manage hormone imbalances and treat symptoms, including hirsutism and acne.
[1]
•
Dietary supplements:
Vitamin D, Folic acid, Calcium, and Inositol supplements had promising results in treating symptoms of PCOS.
[3]
• Regular Follow-ups: Patients with PCOS must regularly consult their medical provider to ensure symptoms are under control and prevent complications.[1]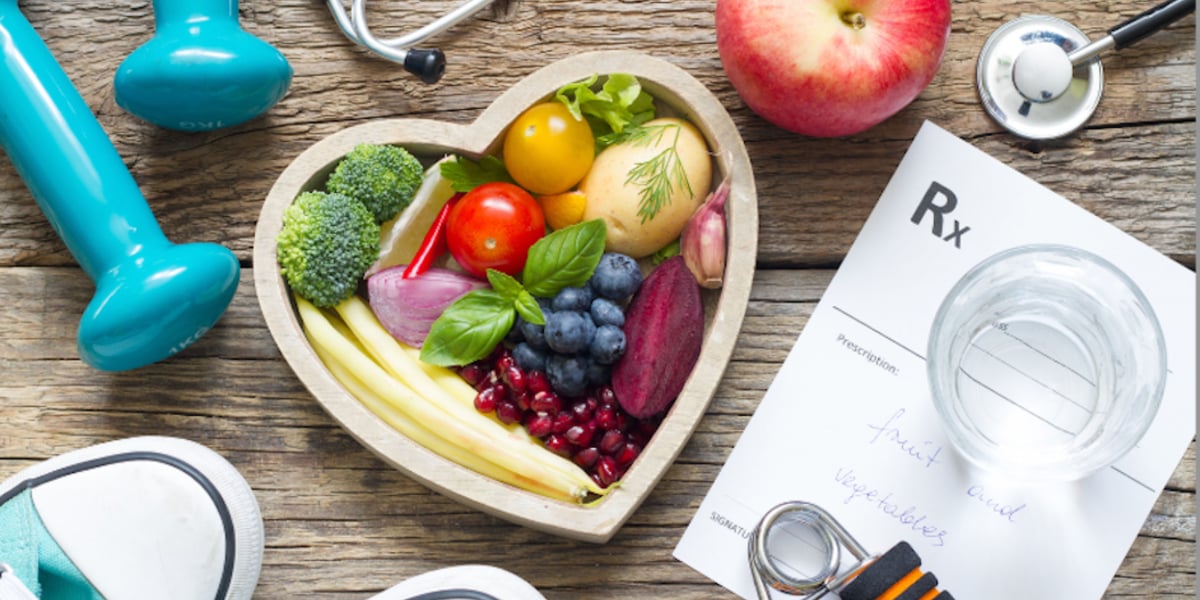 Polycystic Ovary Syndrome is a complex condition that can be effectively managed with the right approach. If you suspect you have PCOS or have already been diagnosed, it's important to work closely with your healthcare provider to develop a personalized treatment plan that addresses your specific needs.

By making lifestyle changes, taking prescribed medications, and staying informed about PCOS, you can effectively manage its symptoms and improve your quality of life. Remember, PCOS is a manageable condition, and with the right care, you can lead a healthy and fulfilling life.