The key to beauty is to consume proper nutrients that balance out the body. Antioxidants, vitamin C, essential fatty acids, high-quality protein, hyaluronic acid, sulfur, and hydration are the primary nutrients that contribute to the complexity of the skin.

Many factors contribute to our look, including what we eat, genetics, environmental factors, and stress. We may not control our genetics or environmental factors, but we can control what we nutritionally consume and how we manage our stress.[1]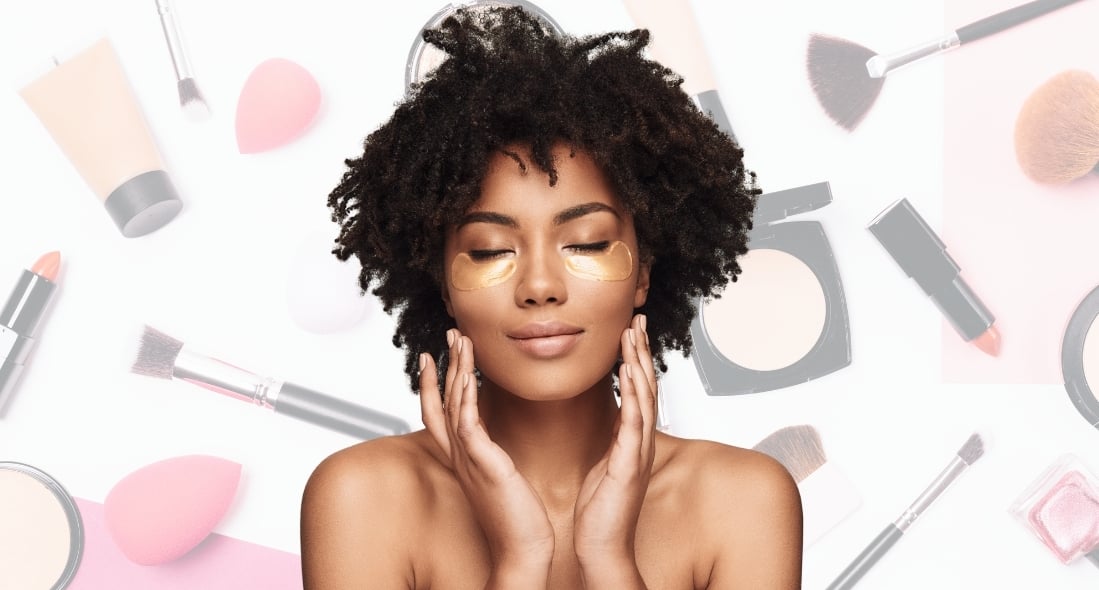 1) ALOE VERA JUICE
Aloe vera juice is rich in antibacterial, antifungal, and antiviral properties that boost the complexity of the skin. In addition, Aloe vera is a good source of vitamin A, C, & E, polysaccharides, calcium, chromium, potassium, and salicylic acid. This juice will have your skin look luminous!
2) TURMERIC
Turmeric is an excellent source of iron and an antibacterial that helps keep the skin clear. It also contains the anti-inflammatory antioxidant of curcumin that serves to increase blood levels of the detoxifying enzyme of glutathione S-transferase. In addition, turmeric is a good source of curcumin, beta-carotene, iron, manganese, and vitamin B6. Turmeric will battle acne and have your face feeling fresh and clear!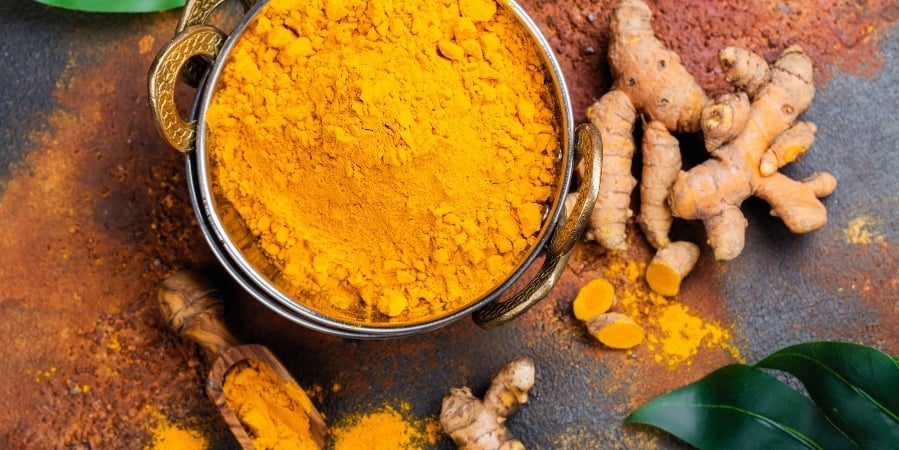 3) WATERMELON
This fruit comprises 92% of water, along with antioxidants such as beta-carotene that support eye health. In addition, watermelon is a crucial source of fiber, B vitamins, vitamin C, potassium, magnesium, and beta carotene. This fruit will allow you to battle dark circles and bags under the eyes and have you feeling confident in your own skin!
4) LENTILS
Lentils are considered a top source of healthy protein, which is essential for collagen production. In addition, lentils are a vital source of iron, protein, B vitamins, zinc, and potassium. This food source can be used to promote healthy skin and prevent stretch marks from occurring!
5) DANDELIONS
This plant contains a diuretic that helps toxins to be released that are trapped under the skin. This plant can also be used for fluid retention and keeping the skin smooth. In addition, dandelions are a good source of potassium, calcium, manganese, iron, magnesium, and vitamins A & C. If you are struggling with cellulite, consider adding dandelions to your salad or having a cup of herbal tea daily.
6) SUNFLOWER SEEDS
These seeds are considered a top source of iron to prevent iron deficiency anemia, making the skin more prone to bruising. Sunflower seeds are a good source of iron, manganese, selenium, phosphorus, magnesium, vitamin B3 & B6, and folate. Strengthen the durability of your skin to prevent bruising from occurring!
7) POMEGRANATE
This fruit contains antioxidant polyphenols such as catechins and anthocyanins that the body can use to strengthen the layers of the skin to provide protection. In addition, pomegranates are a good source of vitamin B6 and C, magnesium, zinc, and polyphenols. Sun-damaged skin can leave you feeling less confident in your skin; incorporating this fruit into your diet can improve that!
8) MANGO
This fruit contains the mineral silica, a component of connective tissue that helps promote hair growth and strengthen the hair. Mangoes are a good source of silica, vitamin A, vitamin B6, vitamin C, and folate. So keep your hair looking stylish and fabulous by incorporating mangoes into your diet to promote hair loss and hair thinning!
9) OATS
Healthy nails are promoted through micronutrients such as copper, zinc, manganese, silica, and B vitamins. Oats are a good source of copper, biotin, vitamin B1, magnesium, chromium, and zinc. Strengthen your nails by consuming oats!
10) STRAWBERRIES
This fruit contains malic acid, which acts as a bleaching agent that can be used to whiten teeth. Strawberries are a good source of vitamin C, folate, magnesium, and potassium. Keep your smile looking bright and beautiful!
Choosing a healthy plant-based and vegan diet is most beneficial when it comes to: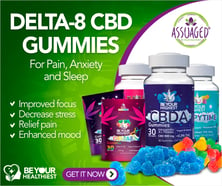 Higher levels of energy;

Improved sleep;

Aids in energy and overall happiness;

Provides a sense of comfort and relief;

Could prevent major diseases such as obesity and diabetes;

Accomplish weight-loss and management; and

Improves mental and cognitive functioning.
There are really no excuses not to try healthier habits in your everyday life. If you are a man or woman looking for specific benefits of adopting healthier habits or just want to know about the general healing properties of herbs. Please remember to comment or post any health questions, or contact us directly!


Also feel free to share any of your favorite recipes to make and share it with the Assuaged community on our ➡️ Share A Recipe ⬅️ page!
Reference
Jerram, M.-C. (2017). Eat for Beauty. DK Publishing.