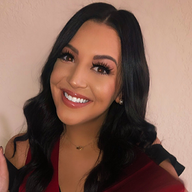 Mercedes Monita
Assuaged, Inc.
Public Health Research
My name is Mercedes Monita and I am currently a Public Health student at Baylor University. I have graduated with my bachelor of science in Human Science from Texas Tech University in May 2020. I was born and raised in San Antonio, Texas, where my family and I reside.

I served in the United States Air Force for a few years, where I was able to get real world experiences that have changed me in many ways.

My next steps will be completing a PhD in Family & Consumer Sciences Education from Texas Tech University. My career goals consist of being a nutrition/ health and wellness college professor.