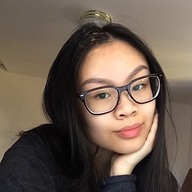 Jessica Hin
Assuaged, Inc.
Public Health Intern
Hello! My name is Jessica Hin and I am a recent University of Washington graduate with a Bachelor's degree in Public Health. When I completed my undergraduate, I entered a workplace during the pandemic as a medical assistant where I was able to assist in patient care and clinical management during the pandemic.
I am fascinated and passionate about being able to advocate for patient autonomy as well as reducing obstacles and barriers that will make healthcare more accessible and affordable for those most vulnerable.
In terms of my own personal lifestyle, I strive to actively be the best version of myself as I have focused on positive affirmations and the small steps it takes to lead a healthier lifestyle, both mentally and physically.
I am grateful to work with Assuaged in promoting sustainable and healthy decisions towards the betterment of our friends, family, and ourselves. I am excited to be able to contribute to an outstanding team that will make a meaningful impact