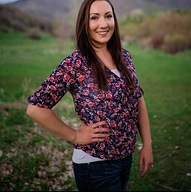 Jamie Woodle
Assuaged, Inc.
Health Education Intern
Hi There! My name is Jamie Woodle and I am an Integrated Nutrition Health Coach. I am also a Master's of Health Education student at Purdue University Global. I have a passion for nutrition and wellness, and helping others achieve their best health.
I believe that we can accomplish this through sharing and learning evidence-based health practices, making mindful choices, and adopting healthy lifestyle practices one small step at a time.
I have learned so much through my own health journey and my education I plan to apply all that I have learned to a career in Integrated Health Coaching where I will teach clients how our nutrition and lifestyle choices play a direct role in our health. For now, I will enjoy learning and growing with the team, and being an advocate for health with Assuaged!