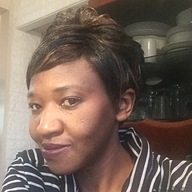 Ilonda Ngungwa
Assuaged Foundation, Inc.
Public Health Intern
My name is Ilonda Ngungwa, and I am happy to be a member of Assuaged. I live in Hyattsville, Maryland, I am a student at the University of the People and my major is public health (bachelor). I also work with patients at a local hospital.
I enjoy cooking healthy food that are low in cholesterol, sodium, and fats. I exercise on a regular basis and do what is best to stay healthy
I would like to get a master's degree and get involved in health policy which I think is very important for health outcome.