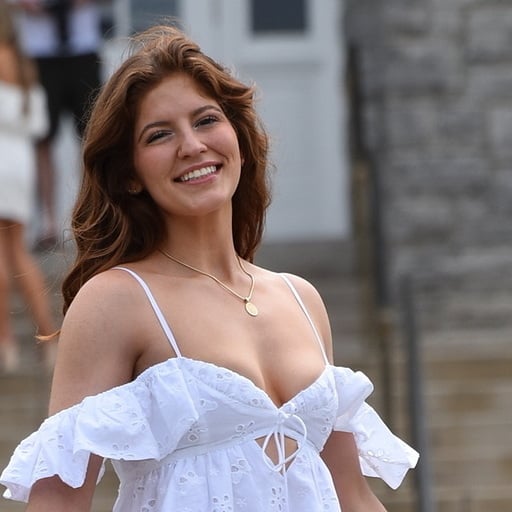 Chaya Woods
Assuaged, Inc.
Public Health Intern
Hi!! My name is Chaya Woods. I am a recent graduate from James Madison University, hailing from Suffolk, Virginia, and have a degree in Health Sciences. I have ambitious plans to pursue further education in either Health Administration or Marketing at the graduate level.

During my academic journey at JMU, I was actively engaged in numerous group projects and valued the collaborative learning experience. I am eager to continue working in a team environment, fostering new friendships, and building valuable connections in my future endeavors.

I am part of a close-knit family that includes my twin sister, Kiran, who also attended JMU, and my older sister, Kanchan, who is an alumna of the same university. Physical fitness is a significant part of my life, and I enjoy activities like exercise, long walks, and runs in my leisure time.

As an alumna of the Alpha Sigma Tau PSI chapter at JMU, I am dedicated to maintaining my connection with my sorority and the values it represents. I share my family's passion for travel and have had the privilege of visiting numerous remarkable destinations worldwide. Recently, my sisters and I, along with my mother, had an unforgettable summer trip to London, England, where we immersed ourselves in the rich cultural experiences and iconic landmarks.

I bring an inherent sense of motivation and energy to my pursuits, and I am excited about the opportunity to learn and grow as I embark on an internship with the Assuaged Foundation. My enthusiasm and commitment make me a valuable addition to any team or organization I join.