What is Bilberry?
Bilberry is a plant that produces fruit that resembles the American blueberry. Its leaves and fruits when dried are used in medicine.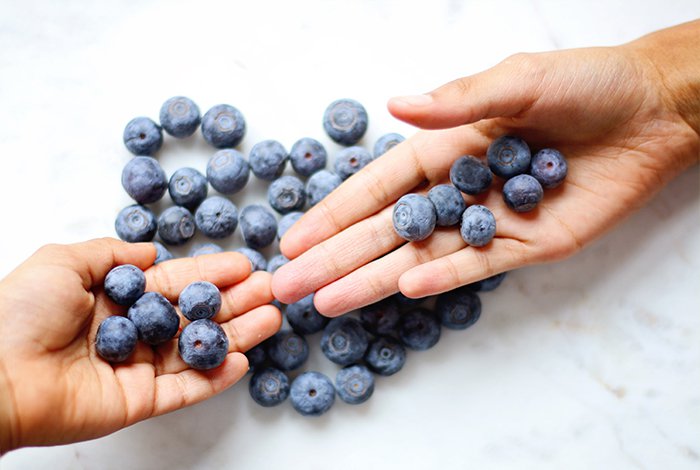 Bilberries are known to reduce inflammation due to its chemicals called tannins. In addition, its leaves are believed to aid in lowering blood sugar and cholesterol levels while also improving blood circulation for individuals diagnosed with diabetes.
Due to its anti-inflammatory properties, people use bilberry for swollen limbs. Others use it for better vision at night but more research data is needed to support this.
Its properties of reducing inflammation is due to the chemicals, tannins, found in the fruit. Tannins are known to help with diarrhea and irritation with the mouth and throat.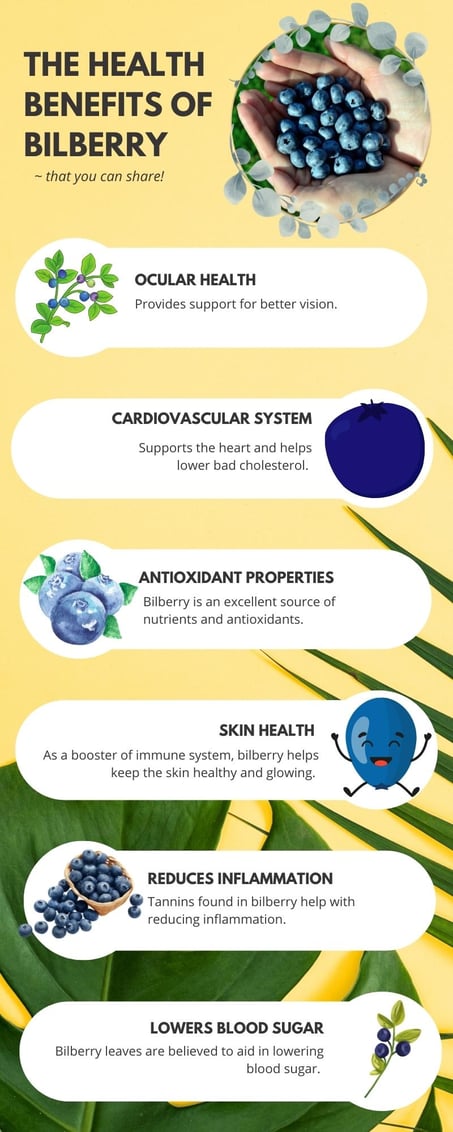 Bilberry is known for its medicinal purposes since the Middle Ages and its high Vitamin C content was known to combat scurvy disease. One cool fact is that British pilots ate bilberry jam since they believed it would improve their vision in the dark.
Although it is know to be a dietary supplement today, the public is cautioned in consuming the bilberry leaves orally for long periods of time. Bilberry may also interact with medications therefore, it is recommended to have a consultation with your provider before taking bilberry supplements.
References
Bilberry. Natural Medicines website. Accessed at naturalmedicines.therapeuticresearch.com on October 14, 2019. [Database subscription].
Bilberry. LiverTox: Clinical and Research Information on Drug-Induced Liver Injury [Internet]. Bethesda, MD: National Institute of Diabetes and Digestive and Kidney Diseases. Accessed at https://www.ncbi.nlm.nih.gov/books/NBK548250/ on October 29. 2019.
Lynn A, Garner S, Nelson N, et al. Effect of bilberry juice on indices of muscle damage and inflammation in runners competing a half-marathon: a randomised, placebo-controlled trial. Journal of the International Society of Sports Nutrition. 2018;15:22.
Ozawa Y, Kawashima M, Inoue S, et al. Bilberry extract supplementation for preventing eye fatigue in video display terminal workers. Journal of Nutrition, Health & Aging.2015;19(5):548-554.
Tjelle TE, Holtung L, Bøhn SK, et al. Polyphenol-rich juices reduce blood pressure measures in a randomized controlled trial in high normal and hypertensive volunteers. British Journal of Nutrition. 2015;114(7):1054-1063.
Widén C, Coleman M, Critén M, et al. Consumption of bilberries controls gingival inflammation. International Journal of Molecular Sciences. 2015;16(5):10,665-10,673.
Yamaura K, Shimada M, Ueno K. Anthocyanins from bilberry (Vaccinium myrtillus L.) alleviate pruritus in a mouse model of chronic allergic contact dermatitis. Pharmacognosy Research. 2011;3(3):173-177.