What are you doing to look after yourself this Summer, given this widespread excessive heat advisory that is still in effect?
Key Facts about Summer Heat and Health
There is a lot that can impact your life during the summertime. Heat stroke, sunburn, skin cancer, dehydration, stomach bugs, etc., are the common problems one could face during the summertime. It is essential not to ignore signs and symptoms triggered by these problems and see a doctor if needed.
[1]
Undoubtedly it is the season when people want to look and feel the best. During this season, people frequently experiment with new exercise routines, outdoor activities, and even diets.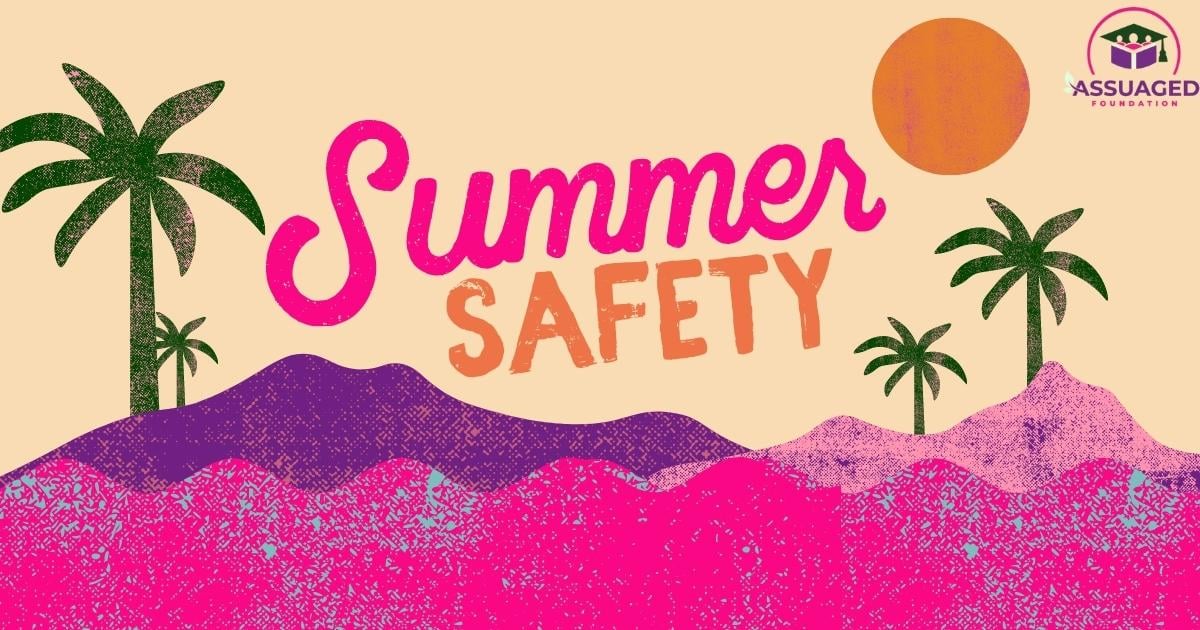 Overview of Summer Heat and Health
Due to the extreme temperatures, there are drought-like conditions that are ideal for wildfires. Increasing temperatures enhance the rate at which plants evaporate their water, eventually drying them out and providing more fuel for fires. Due to the smoke plume from the recent Canadian wildfires, the northern states, especially the east coast, had poor air quality that reduced visibility for more than a week.
[2]
[3]
The net water available to trees for growth and reproduction has decreased as a result of climate change, increasing sea levels, and frequent floods. To lessen the effects of rising climate change, we must be aware of the lifestyle decisions we make.
[3]
[4]
Additionally, extreme heat creates dry and humid conditions that make the area vulnerable to illnesses like conjunctivitis (pink eye) and waterborne diseases like typhoid, malaria, cholera, and jaundice.
Who is at risk in Summer?
People of all ages might become physically and emotionally drained by the summer's high heat. However, populations who are weaker physically and economically are more likely to experience death from extreme heat.
[5]
[6]
These might include those with respiratory conditions, pregnant women, the elderly, manual workers (working on construction sites), athletes, and people with extremely low incomes.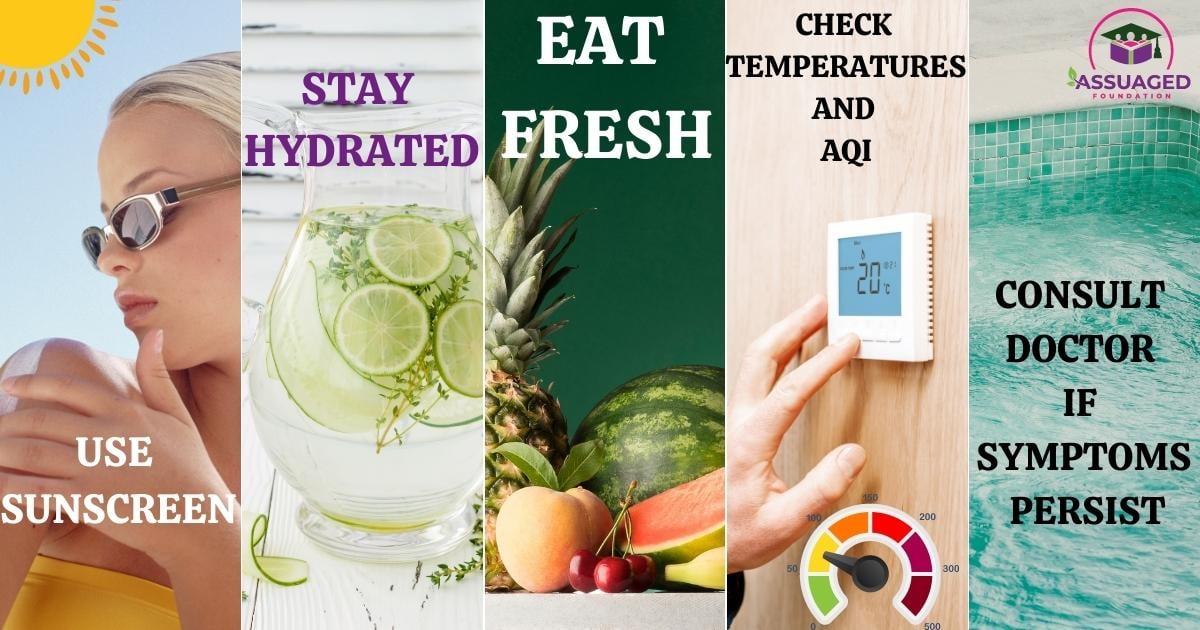 Common Summer Health Problems
Lightheadedness
Heat exhaustion
Muscle cramps
Nausea
Sunstroke
Dehydration
Insect stings/ bites
Food poisoning
Skin Cancer
Rashes
Urinary Tract Infections (UTI)
[5]
[6]
[7]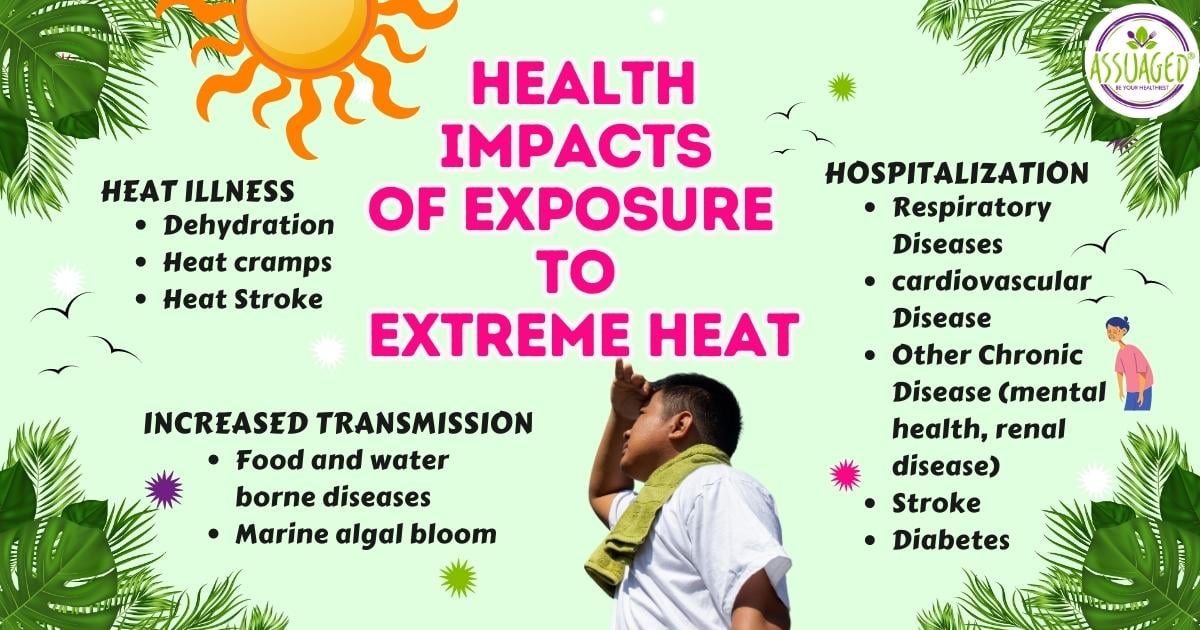 How to keep safe in Summer
One of the simplest and best ways to maintain your cool and prevent dehydration is to stay hydrated. When you spend time outdoors or engage in physical activities like trekking, hiking, cycling, or even shopping, you can keep in mind carrying water bottles. High intakes of sugary beverages, caffeinated beverages, and alcohol must be avoided.
To avoid issues like sunburns and lightheadedness, keep an eye on the temperature, be aware of heat-related illnesses, and stay inside during heat advisories. Carry sunscreen, wear caps, and try to wear light-colored, breathable cotton clothing. To prevent the rooms from overheating from direct heat, try to cover windows that receive morning or afternoon sun with drapes.
[6]
To prevent breathing in dangerous microscopic particles in the air, check the air quality and stay inside or wear masks if the air quality index (AQI) is high.
Try to eat less spicy and oily foods. Make sure to eat more whole, juicy fruits and vegetables, such as oranges, watermelons, cantaloupes, berries, etc. Eat fresh food instead of leftovers. Make sure you check the servings before eating them.
If you notice someone in need, try to help. Try to keep tabs on loved ones and friends who are among the vulnerable population.
[5]
[6]
[7]
Maintain personal hygiene while also making your bed and home tidy. Try to use fresh towels and linens each week. See a doctor if any strange symptoms return or last for a while.
Choosing a healthy plant-based and vegan diet is most beneficial when it comes to the following:



Higher levels of energy;

Improved sleep;

Aids in energy and overall happiness;

Provides a sense of comfort and relief;

Could prevent major diseases such as obesity and diabetes;

Accomplish weight loss and management; and

Improves mental and cognitive functioning.
There are really no excuses not to try healthier habits in your everyday life. If you are a man or woman looking for specific benefits of adopting healthier habits or want to know about the general healing properties of herbs. Please remember to comment or post any health questions or contact us directly!


Also, feel free to share any of your favorite recipes to make and share it with the Assuaged community on our ➡️ Share A Recipe ⬅️ page!