Naloxone is a medication used to reverse an opioid overdose, which can occur when an individual takes too much of a prescription opioid pain reliever or uses an illicit opioid such as heroin or fentanyl. Recent public health efforts to combat the opioid crisis have legalized over-the-counter naloxone, which can immediately relieve the most life-threatening symptoms of a drug overdose.[1]
Naloxone works by blocking the effects of opioids on the brain. To go further into the biological aspect of this, naloxone works by impacting the central nervous and respiratory systems. Medical professionals have used naloxone for decades in emergencies. Still, it has only recently become available over the counter (OTC) for use by anyone who may encounter an opioid overdose. You may hear naloxone being referred to as Narcan, which is the brand name of the first approved nasal spray formulation of naloxone.
History and Availability
In 1971, Naloxone was first approved by the Food and Drug Administration (FDA), but until recently, it has only been available by prescription. In 2014, the FDA approved a naloxone auto-injector called Evzio, which can be used by non-medical personnel in emergencies. The Substance Abuse and Mental Health Services Administration (SAMHSA) issued guidelines recommending that naloxone be made more widely available to the public, particularly to individuals who are at risk for or are likely to witness an overdose. This led to a movement toward making naloxone available over the counter.
Rhode Island became the first state of many to permit pharmacists to dispense naloxone without a prescription in late 2015 through legislation and regulatory changes. As of 2023, naloxone is available without a prescription in most states.[2]

When to Use Naloxone
There are signs to look for that could indicate the need to use naloxone. Medical professionals also urge the public to remain vigilant of the safety of an overall possible overdose situation before approaching and providing help.[3]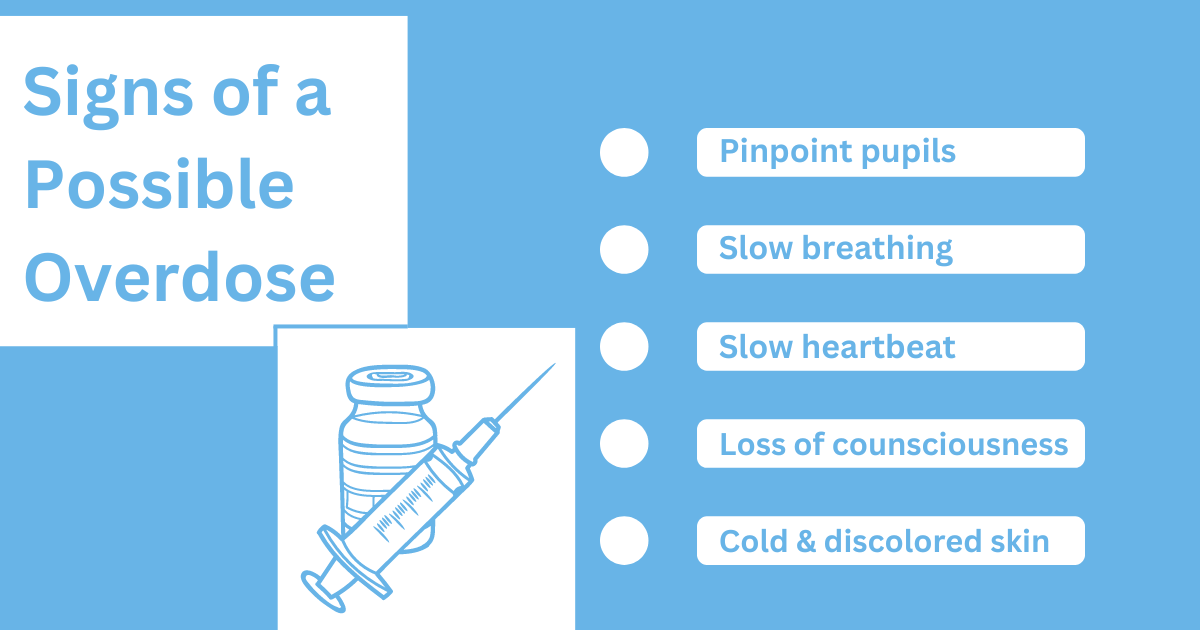 If naloxone is administered to an individual who does not need it or has not consumed opioids, it will not cause any adverse effects in most cases.
How to Use Over-the-Counter Naloxone
There are several different forms of naloxone available over-the-counter, including nasal sprays, auto-injectors, and prefilled syringes. The most common form is the nasal spray.[4]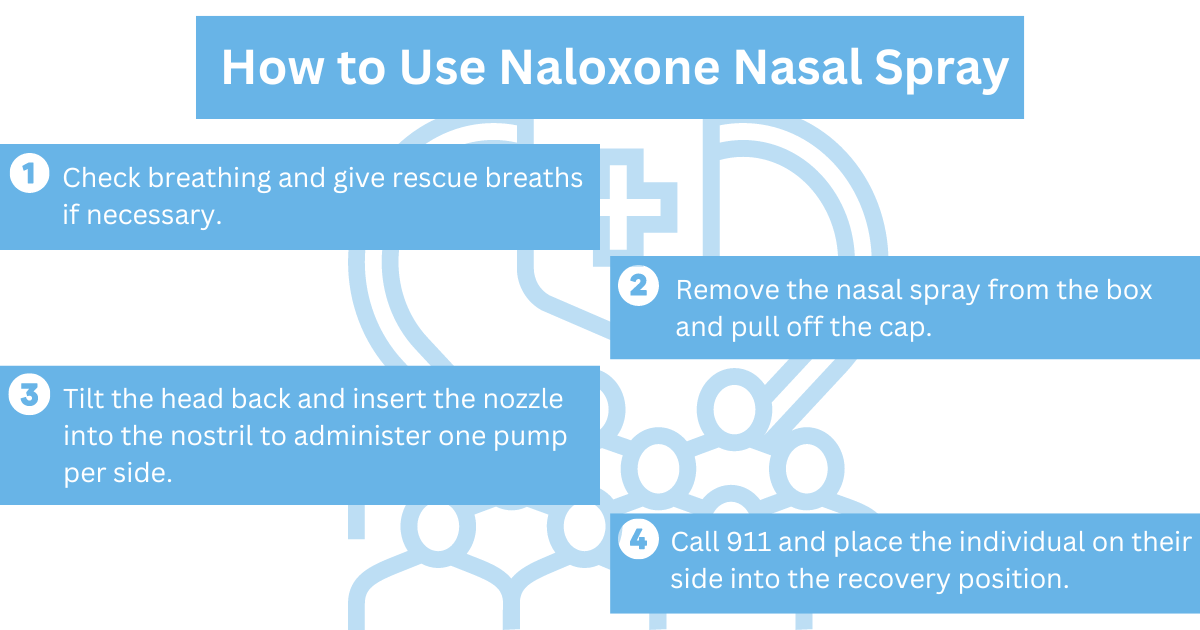 The Benefits of Over-the-Counter Naloxone
According to the Centers for Disease Control and Prevention (CDC), more than 47,000 people died from opioid overdoses in the United States in 2018.[1]Naloxone can reverse an overdose within minutes, providing time for emergency medical personnel to arrive and provide additional care.
The availability of naloxone may encourage people who use opioids to seek treatment. Naloxone is not a substitute for emergency medical care and does not treat opioid addiction. However, it is a critical tool in the fight against the opioid epidemic. The National Institute on Drug Abuse (NIDA) recommends that naloxone be used with other harm-reduction strategies, such as medication-assisted treatment and behavioral therapies.[5]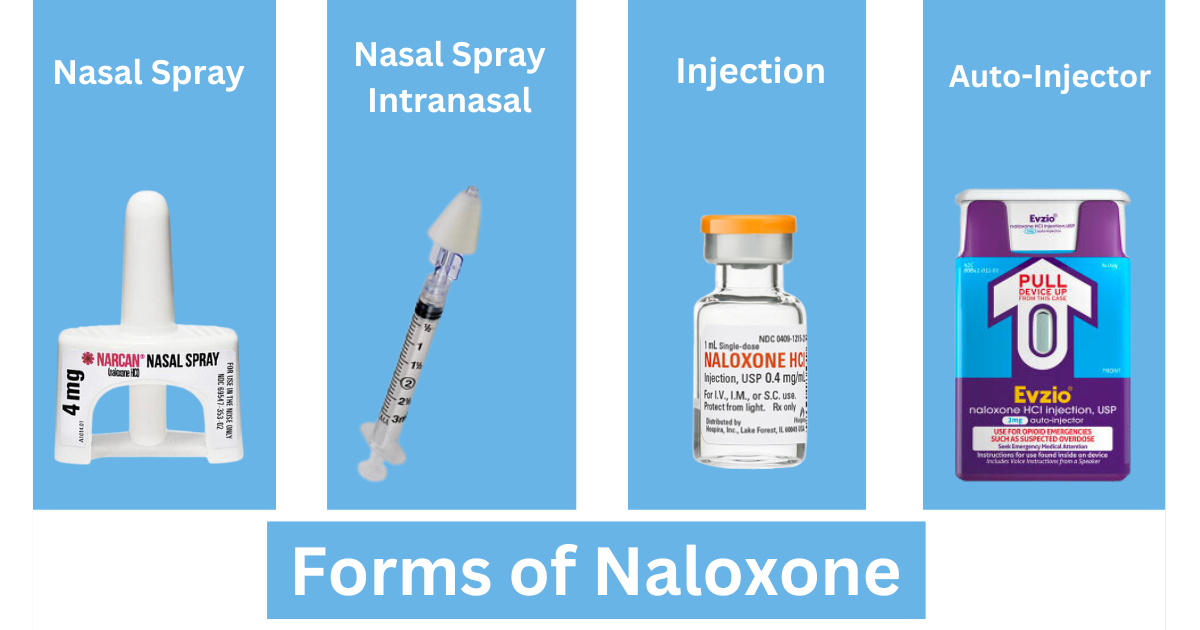 Over-the-counter naloxone is a safe and effective medication with the potential to save thousands of lives by reversing an opioid overdose. Its availability without a prescription in all 50 states is a positive step toward addressing the opioid epidemic in the United States.

Choosing a healthy plant-based and vegan diet is most beneficial when it comes to:



Higher levels of energy;

Improved sleep;

Aids in energy and overall happiness;

Provides a sense of comfort and relief;

Could prevent major diseases such as obesity and diabetes;

Accomplish weight-loss and management; and

Improves mental and cognitive functioning.
There are really no excuses not to try healthier habits in your everyday life. If you are a man or woman looking for specific benefits of adopting healthier habits or just want to know about the general healing properties of herbs. Please remember to comment or post any health questions, or contact us directly!


Also feel free to share any of your favorite recipes to make and share it with the Assuaged community on our ➡️ Share A Recipe ⬅️ page!