What is White Flower Oil?
White flower oil comprises various essential oils, including wintergreen, lavender, eucalyptus, menthol, peppermint, and camphor.
This robust healing oil blend is the exact recipe for white flower oil that originated sometime in the 1920s. Although the measurement of each oil varies on who prepares the oil combination, it is almost certain that wintergreen is the dominant oil in the mixture.

Where White Flower Oil Originated:
White flower oil is widely used in Asian countries such as Malaysia, China, Hong Kong, Taiwan, Singapore, and even the Philippines.
White flower oil originated from Penang, Malaysia, whose founder is Mr. Gan Geok Eng, while the product was first registered in Singapore by Mrs. Gan Low Khoon Choo.

Today, white flower oil has reached an audience worldwide for its refreshing relief from day-to-day aches and pains.
The Uses and Benefits of White Flower Oil:
White flower oil is mainly a temporary relief for minor aches and pains. It is usually used as a topical, analgesic balm, or oil. Users will have a drop or two of the white flower oil and apply it to the area of the body experiencing pain.
Places to relieve pain can include the temples for headaches, sore muscles, bruises, arthritis, and even sprains. The user should be careful not to get oil in their eyes as the oil will act as an irritant.
How to Apply White Flower Oil:
It is essential to apply white flower oil on wounds or damaged skin due to its chemical properties. White flower oil acts as a cooling agent hence why it is favored as a relief for minor aches and pains.
Others use this oil to help with relief when experiencing flu-like symptoms. Not only is it refreshing as a stress reliever, but it also acts as an antiseptic.

Choosing a healthy plant-based and vegan diet is most beneficial when it comes to: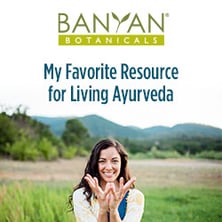 Higher levels of energy;

Improved sleep;

Aids in energy and overall happiness;

Provides a sense of comfort and relief;

Could prevent major diseases such as obesity and diabetes;

Accomplish weight-loss and management; and

Improves mental and cognitive functioning.
There are really no excuses not to try healthier habits in your everyday life. If you are a man or woman looking for specific benefits of adopting healthier habits or just want to know about the general healing properties of herbs. Please remember to comment or post any health questions, or contact us directly!


Also feel free to share any of your favorite recipes to make and share it with the Assuaged community on our ➡️ Share A Recipe ⬅️ page!