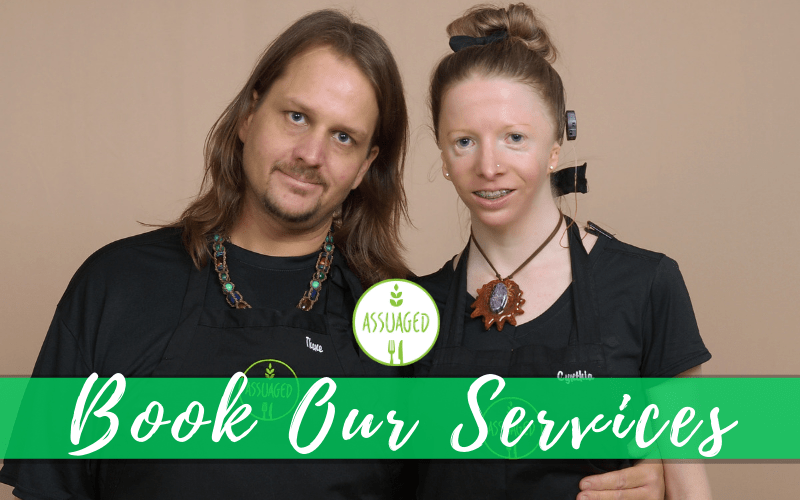 FEATURED ON:


---
We specialize in providing high-vibrational frequency healing methods in efforts to help release energetic imbalances by serving as summa cum laude nutritional chefs and culinary advisors.
👨‍🍳👩‍🍳
➡️ We're your guide to clean healthy lifestyle practices and a karma-free diet. Our experience will floor you…🌱
ROMAINE calm and PEAS LETTUCE HELP you.
---

---