Need a quick lunch packed with nutrients and protein? Look no further! Vegan chickpea salad has risen in popularity across social media. Why is that? Well, because it is delicious and it's effortless to make. Chickpeas are cheap, healthy, and delicious for any recipe. Read on to learn how to make this fantastic meal.
Does it really taste like Tuna?
It tastes pretty similar to tuna, but you'll have to try out this recipe to find out! It's a versatile ingredient that you can modify to your liking. In this recipe, we will make it taste similar to canned tuna. First, we need to mash up the chickpea to make mixing easier. Then, we'll add vegan-friendly ingredients to substitute the typical things you'd mix in with tuna. Vegan mayonnaise helps bind the chickpea together to create a creamy texture.

What are the Benefits of Chickpeas?
Chickpeas hold an abundance of nutrients and are used in various vegan recipes. People make it with cookies, protein balls, desserts, and more. However, they are most notably known for the amount of protein and fiber they contain. Check out this infographic we made to learn more about the benefits of chickpeas.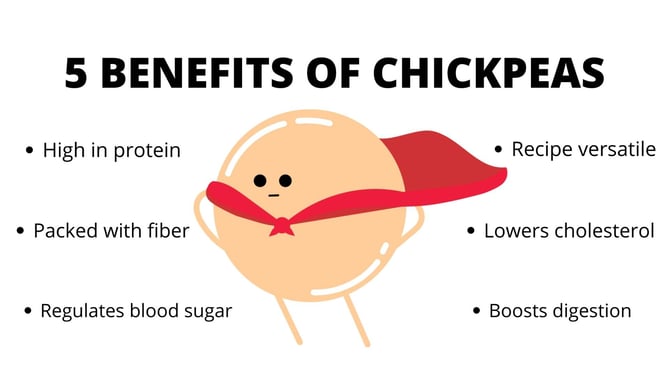 In addition to being a great source of fiber and protein, chickpeas contain a lot more benefits. Since chickpeas contain high amounts of fiber, it helps to regulate blood sugar. When we have foods that spike our insulin, we feel more sluggish and low energy. Creating that balance through meals like this can make all the difference in your day.
What else does high in fiber mean?
Increased digestion of course! Fiber helps to keep your bowels moving, which is important to maintaining a healthy gut. In addition to boosting digestion, chickpeas help to lower cholesterol levels. Chickpeas lower cholesterol with nutrients like b vitamins, iron, magnesium, and potassium. It's a great, heart-healthy ingredient that boosts your overall health!
Here Are Some Great Lunchtime Recipes From Assuaged!
How To Make Raw Mango Chutney