A beautiful recipe...
Stuffed Peppers
This recipe could have been labeled "Vegetable Stuffing". I make the mixture for the peppers and have put it in a variety of veggies from my local market. We have wrapped this in leaves of cabbage, stuffed it into seeded squash, and even added it to zucchini boats.
This recipe is a simple yet beautiful mix of spices that I feel represents a delicious savory comfort food that hits the spot. This is a forgiving recipe that can be adjusted for any personal preferences. You can change the spice mixture. I chose to keep this recipe simple so that you can add whatever you like to personalize it! You can add a variety of things such as chickpeas, cashews, or chopped zucchini.
You could add some curry powder and garam masala for an East Asian vibe. Add some jerk seasoning for a Caribbean feel. You could add some herbs de province or Mediterranean spice mix. The diversity makes this recipe a treat that can please any crowd.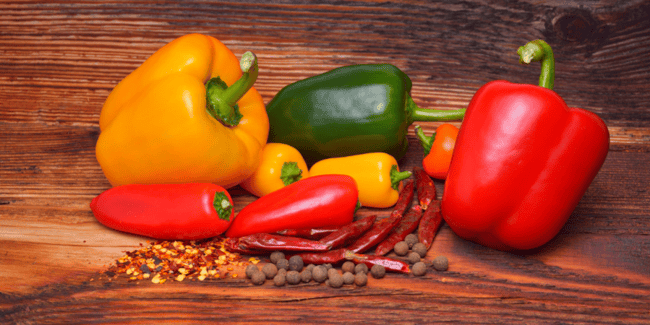 Why Should I Make Stuffed Peppers?
I'm glad you asked! Stuffed peppers have a retro vibe. I remember my mom making them A LOT in the '80s. They are truly crowd-pleasing. Next time you make some food for your work or church potluck, you can make these and use the colorful mini peppers you see in the store. That was a game changer for me when I made these. Truly a dish made with love.
This recipe is high in fiber, protein, and nutrients, and not to mention, gluten-free! I like to serve this with a spinach and kale salad on the side. In the summer, we put this dish on the grill. It lends a beautiful smoky flavor and keeps me from having to heat the kitchen.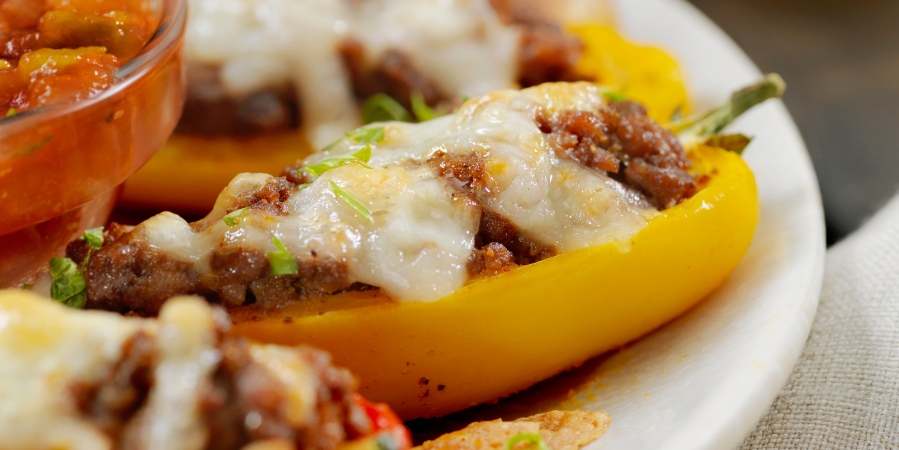 The Ingredients
This recipe includes rice of your choice. We like to use brown rice and quinoa mixture. Thrive Market has a packaged mix that is just right. They also have a white and red quinoa mix. I usually use one of each. This recipe calls for black beans. If you would like a heartier, more traditional take, you can add a pound of your preferred meat substitute. There is of course a healthy amount of onions and garlic. The spice combination is relatively "standard" with garlic, salt, and black pepper. Remember, you can add whatever spices you would like to change the flavor profile to something you and your family enjoy.
Most importantly, please clean your peppers before using them! You can find a great article here by Kimberly Danielle Percival about the importance of cleaning your fruits and vegetableswith a valuable method.
Looking for more vegan cheese recipes? Check out the options below!


SAVE on great vegan organic products, meal plans, and more delivered to your front door from Thrive! 🌱 Help support Assuaged and a family or veteran in need by joining today!
Let us know how you dress up your favorite burger, and please send us a pic on the links below, we love to see your creative ideas! Also, feel free to share any of your favorite recipes to make and share it with the Assuaged community on our ➡️ Share A Recipe ⬅️ page!